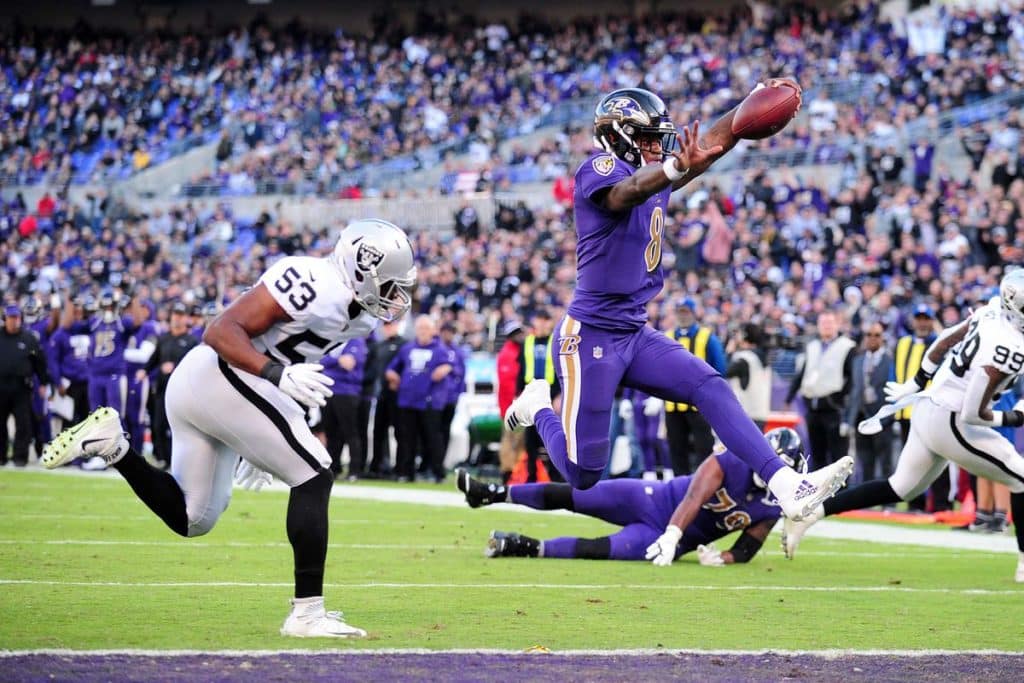 1. Updating The Dying NFL Spread
Again, over the last four years, the NFL spread has mattered two to three times a week within the NFL
Week 12: Giants covered +6, Miami covered +7
YTD: 28 times out of 174 games (15%)
Moneyline it. Don't take the points and reduce your break-even point. Conversely, parlays-not teasers are more profitable, despite the stigma.
Remember-When a favorite wins the game straight up, they cover the spread 85.1% of the time over the last three-plus years and when an underdog covers, they win the game 82% of the time.
2. Here We Are Again With Aaron Rodgers
Stop me if you've seen this movie before, Aaron Rodgers suffers another brutal loss and declares all they have to do is win out. In a must-win game for both teams, Minnesota took care of Green Bay 24-17 as Kirk Cousins improved to 4-22 against teams with a winning record. He gets another chance this week against New England as five-point underdogs, but the storyline here is once again, Aaron Rodgers. Rodgers masks everything wrong with this Green Bay team, and believe me, there's a lot wrong.
I mean, according to Rodgers, all they have to do is:
"So we just got to go back home, get some rest, beat Arizona … and then come back and beat Atlanta … then go to Chicago, a place we've won a number of times, beat them," Rodgers said. "Go to New York around Christmas, beat them … and then come home against Detroit, beat them."
…and you know, get a ton of help.
I'm done backing Green Bay.
3. The Video Seen 'Round The World
Well, that was a surprise on a nice Friday morning. TMZ broke the news and story showing Kareem Hunt "attacking and brutalizing a woman."
Well, check it out for yourself: Video Here.
Point being, its very unlikely Kareem Hunt plays this weekend if this season(?)
4. Injuries Finally Have Shown
This NFL season the injury bug has largely escaped many NFL teams (even the Chargers). Yes, Lev' Bell hasn't played a snap all season due to a holdout, but there hasn't been a marquee NFL player go down for the season this year which I'm sure is much to the delight of most fantasy owners (Jimmy G just about only notable one) That's changed a little bit over the last few weeks with a few notable injuries:
Andy Dalton out for the season, Jeff Driskel in.
Joe Flacco likely done with a hip injury, Lamar Jackson in
Alex Collins out with ankle, Gus Edwards in
Mitch Trubisky likely to miss a second straight week, Chase Daniel in
Devin Funchess likely to miss more time, D.J Moore in
Kerryon Johnson likely to miss another week, Theo Reddick in
Jack Doyle out for the season, Eric Ebron in
Blake Bortles benched, Cody Kessler in
5. Quick Hits
Many of the week twelve matchups saw a make or break season on the line type of game for many teams, and frankly most disappointed.
Washington with Colt McCoy is now DOA and free-falling out of the NFC playoff picture.
Atlanta couldn't muster a road win against division rival Saints to fall to 4-7
Jacksonville couldn't beat the lowly Buffalo Bills as three-point favorites to fall to 3-8
The Bengals lost a home divisional game Vs. Cleveland and lost their QB in the process to fall to 5-6
With that being said, Baltimore kept the Lamar Jackson train alive with their season-saving win to move to 6-5
Denver also kept slim playoff hopes alive by springing a home upset of Pittsburgh, who now stands at 5-6 while Pittsburgh fell to 7-3-1
Minnesota, as mentioned above kept their wild-card seeding with a nice win at home against Green Bay.
Double-digit NFL favorites went a perfect 4-0 in last week including all three Thanksgiving Day favorites covering their spreads.