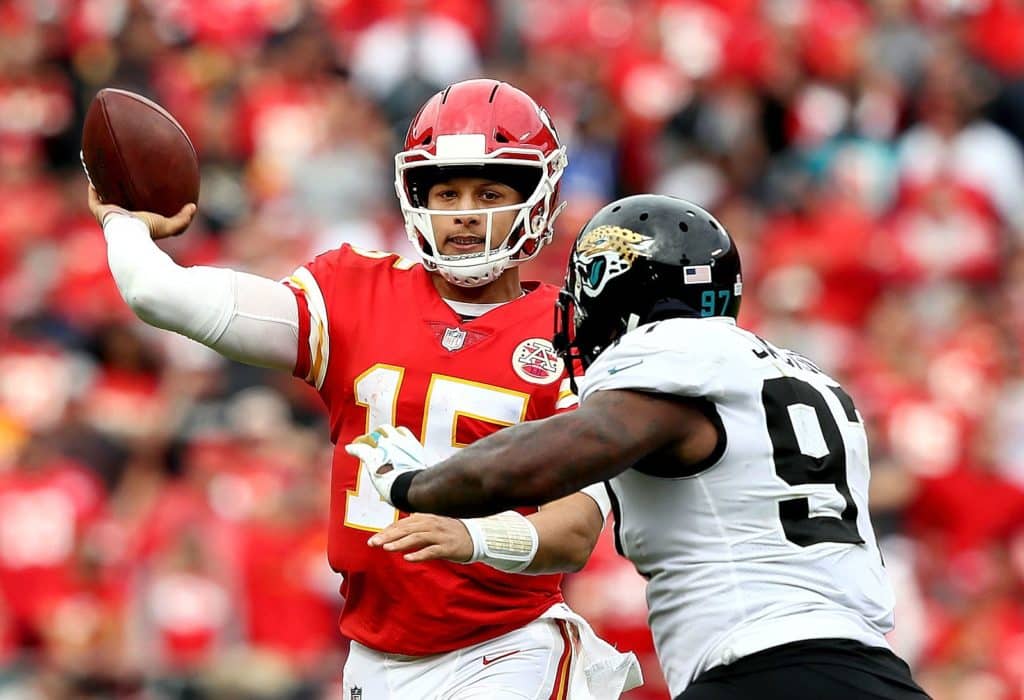 1. Updating The Dying NFL Spread
Again, over the last four years, the NFL spread has mattered one-two times a week within the NFL
Last week: The New York Giants covered +7 and  Seattle covered 7. Remember, this always goes by the closing number and pushes and ties, do not apply:
Remember-When a favorite wins the game straight up, they cover the spread 85.1% of the time over the last three-plus years and when an underdog covers, they win the game 82% of the time. 
YTD: 11 times out of 76 games.
Moneyline it. Don't take the points and reduce your break-even point. Conversely, parlays-not teasers are more profitable, despite the stigma.
2. Contrarian Underdogs Continue To Run Home
I recently did a podcast on Covers City on Sports Handle, where I spoke that my two most confident games were The Buffalo Bills and The New York Jets. I didn't even try to make the argument that from an eyes perspective, X's and O's, or even power numbers rankings that the spread was off or provided value-remember, I firmly believe the spread is dead in the NFL. Buffalo won as a five point underdog as dogs that cover are now very prone to do and The Jets won as a one point home underdog with only 30% of bets on them.
The NFL season is all about adapting, and in a much different light than some of the recent NFL seasons, contrarian underdogs are making a vast comeback. I've spoken about this at length, but sports insights is the most valuable tool to possess when it comes to fading the public, and their contrarian underdog system is flat out working at this point of the year. We spoke to risk manager Tom Drewell on Inside Vegas and asked him about trap lines-which I think most would consider this Jets line to be, and at the end of the day he said one thing, that oddsmakers are simply taking into account a factor you likely aren't.
3. It Needed Some Help, But The Most Profitable Trend In The NFL Is…
What if I told you I had a trend that was 14-0 in it's last 14 situations. It wasn't some garbage trend about teams flying a certain amount of miles on days that end in Y when team X has won as a 5 point away underdog before five PM either, it's a very simple one.
The Green Bay Packers are now 14-0 to the OVER after a home game.
For whatever reason, Green Bay's offense comes out guns blazing and the defense struggles after a home game. Aaron Rodgers was without most of his offense and a victim of shady play calling yet again, but thanks to a meaningless last second field goal by Mason Crosby, this undefeated trend continues.
4. There Is More Than One Way To Win On The Cleveland Browns
Let this sink in, The Cleveland Browns are undefeated against the spread this season. They have two wins, covering as a favorite against The Jets and "covering" in a tie, and also have won outright underdog win under their belt. I've stated this a bunch that The NFL is all about adapting and after a quarter of the NFL season, you have to take that into consideration that the market may actually not account for Cleveland's ATS record yet.
That being said, there is always more than one way to skin a cat with Cleveland. At 2-2-1 They are 2-2-1 betting against them from a money line perspective, and if you employed a standard six point teaser, depending on the number you got with The Saints, you would be 2-1-2 using teaser legs against Cleveland. They're going to be tough in division, but I'm still not sweating my under 5.5 or 6.5 win total on Cleveland this season as long as Hue Jackson is employed.
5. Rapid Fire NFL Week Five Takeaways
New England is back. The schedule is the easiest in the AFC after the weeks upcoming weekend tilt with Kansas City, and with their biggest competition being The Buffalo Bills and a Miami team who's ceiling is capped, The buy sign is flashing.
Kansas City and more specifically Patrick Mahomes look like the class of the AFC, and as Mahomes passes every test put in front of him, most recently the two toughest defenses he has faced in his young career in Denver and Jacksonville, it's hard to favor anyone else right now. Film is a dangerous thing and as every flash in the pan quarterback has shown us (Sup, Watson?) when teams have time to adjust, quarterbacks come down to earth again. He's got my vote for MVP however.
The Eagles just don't seem right, and it actually is going to create a little bit of value on them in the NFC East. Washington just took another loss and couldn't gain ground on Philadelphia, Dallas and The Giants are effectively eliminated already, so at +110 it's worth betting both Philadelphia and Washington (+300) to arbitrage your way to a winning bet, although only a 0.1 one. But hey, a wins a win.