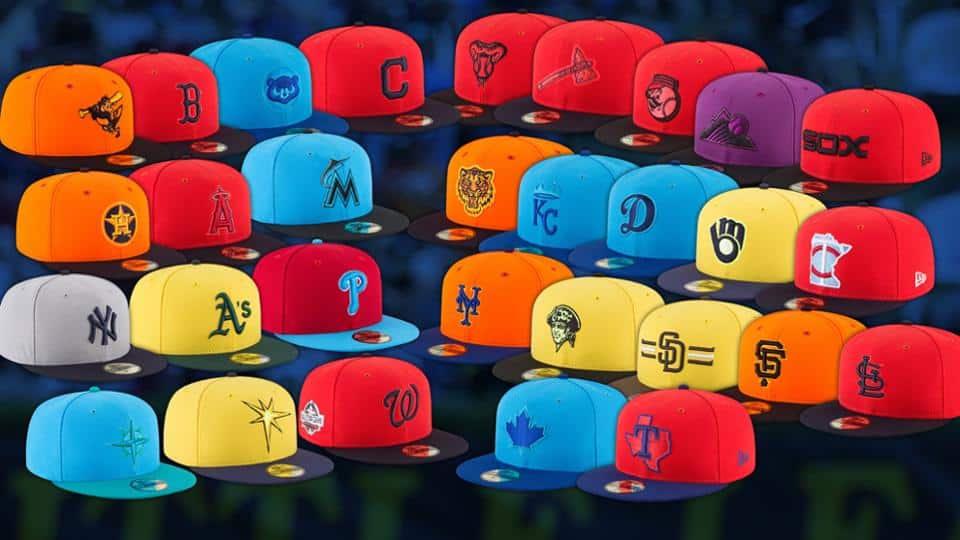 1. Players Weekend Is About Fun
If you're not familiar with players weekend and are a die-hard MLB fan with illusions of protecting the game and it being played "the right way" you're probably going to hate it.  For the second consecutive year, Major Leaguers will put their personalities and passions on the field when Players' Weekend takes center stage during all games from Friday, Aug. 24, through Sunday, Aug. 26.
Players will be able to put their nicknames on the back of their jerseys all weekend, and there are some great ones out there, Travis Shaw will wear a Mayor Of Ding Dong City jersey, but Diamondbacks pitcher Brad Boxburger will take the cake-or burger (get it?).
Let's take a look at some of the best swag from Player's Weekend:
My bat vs @Cody_Bellinger 's bat. Just two guys that rake! #PlayersWeekend pic.twitter.com/2SWsy6CrG0

— Alex Wood (@Awood45) August 25, 2017
.@BillyHamilton's cleats are bad to the bone. #PlayersWeekend pic.twitter.com/aLpVV3iHHq

— MLB (@MLB) August 24, 2018
We are not worthy of this 🔥 from @mookiebetts. #PlayersWeekend pic.twitter.com/bBI0VJx08w

— MLB (@MLB) August 24, 2018
Ready for #PlayersWeekend with some 🔥 on my feet. pic.twitter.com/3XgJDkt5Et

— Billy Hamilton (@BillyHamilton) August 24, 2018
Here is a fantastic article detailing everything you need to know about Players Weekend, courtest of Cut 4, MLB's "official burner account."
The full list of MLB players nicknames can be found
here.
Here is the full article of everything you need to know about Players Weekend.
Buy Players Weekend gear here.
2. The Best Player In Baseball Is Back
Angels outfielder Mike Trout, who has been out since Aug. 1 with right wrist inflammation, is set to return to Friday night's lineup against the Astros.
Trout was hitting .309/.459/.624 with 30 homers and 60 RBIs at the time of his injury, this MVP race will likely come right down to the wire now that Trout is returning for the last month of the season, but if he is the same player he was before landing on the disabled list, the name value should put him right back on top. Hopefully you were able to buy a piece of Trout AL-MVP stock low.
3. Cole Hamels Channels Verlander
I wrote about this in a past edition of First To Third, with the takeaway being that Cole Hamels was about to have a career resurgence, and boy has he ever. Sometimes, when you're on a team with a culture of losing and nothing to play for, it's human nature for your game to struggle. I mean, think about it, getting up start after start with nothing to play for, little or no run support (Sup, Jacob deGrom?) takes a huge toll on you.
Case and point was Justin Verlander, who many thought was completely done during his final year with The Tigers. Fast forward to his trade to Houston, and Verlander has looked the best he has ever looked. Cole Hamels is probably the most underrated pitcher in baseball, but certainly the most underrated "ace."
Hamels is coming off a complete game on Aug 23 and is now 4-0 with Chicago since the trade. Hamels has looked virtually untouchable in Chicago blue, having not allowed more than one earned run in any of his starts with Chicago. He's not priced like his old self-yet-so take advantage while you can.