I know, I know, the pumpkin spice-well everything- is back on the shelves and in your local Starbucks and maybe you're a little bit bummed summer is coming to an end. Well, from a gambling perspective, you couldn't be further misled as the second half of August is jam-packed with events for your gambling needs. As always, all odds and breakdowns courtesy of MyBookie.ag: The Official online sports book of The Sports Gambling Podcast.
1. Aug 19: WWE SummerSlam
There may not be a better event as a degenerate gambler than The Royal Rumble. Wrestlemania is a close second, but SummerSlam can be a nice appetizer if you enjoy betting on predetermined events and having some fun. Brock Lesnar takes on Roman Reigns, Ronda Rousey takes on Alexa Bliss, the daughter of Ric Flair is in action and many many more.
For full the full SummerSlam break down & odds, head on over to Mybookie.ag and make sure to use promo code SGP100 for a 100% deposit bonus.
Full 2018 WWE SummerSlam breakdown & Odds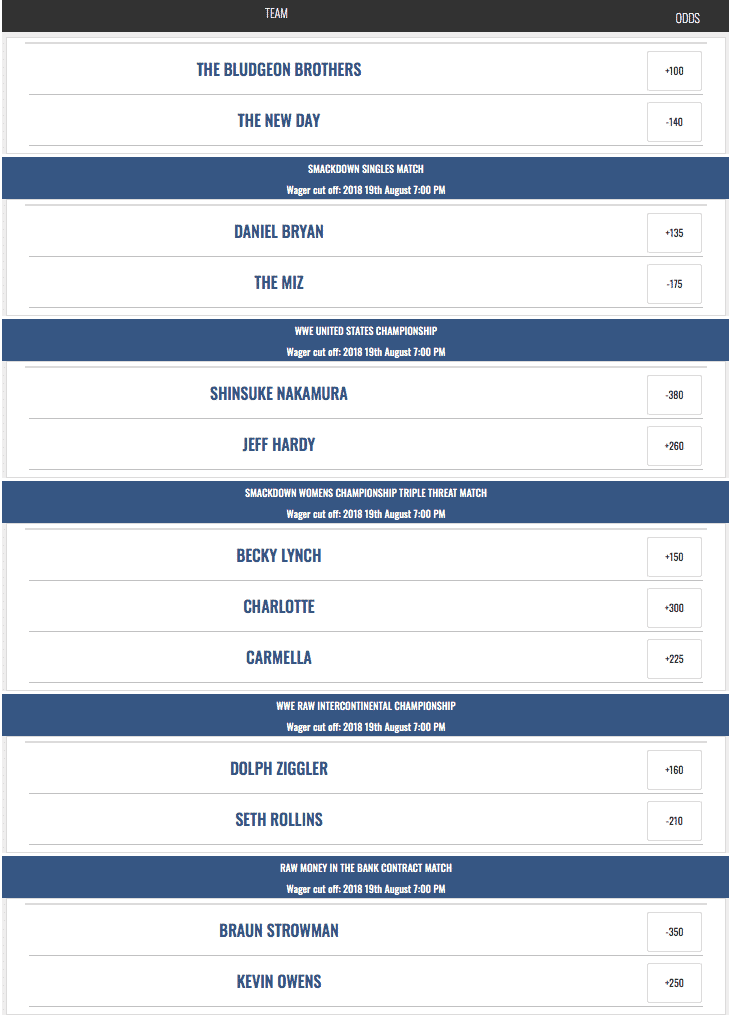 2. Aug 24 & 25: Westgate Super Contest Weekend
If you're not familiar with the Super Contest weekend, it is the super bowl weekend for Las Vegas handicappers. We were fortunate enough to get Brady Kannon, one of the founding fathers of The Super Contest weekend on the Inside Vegas podcast that will air on Monday, and all of the information will be posted on the podcast episode webpage, but you can find all the information regarding what I believe is the best weekend in Las Vegas of the year below.
2018 Westgate Super Contest Information
2018 Westgate Super Contest Gold Information
2018 Westgate Super Contest Rules
Printable Westgate Registration Form
3. Aug 25: UFC Fight Night 135: Vick Vs. Gaethje
If "fake" violence isn't your thing with WWE Summerslam, try on some real fights as The UFC heads to Nebraska where James Vick looks to take the next step in his hunt for a UFC title shot against Justin Gaethje. Eryk Anders also looks to continue his dominance despite his recent loss to UFC legend Lyioto Machida.
4. Aug 25: NCAAF Kick Off
Do I really need to sell you on the return of college football? Colby Dant of The College Experience has been putting out amazing content just about every day, and week one lines are available via MyBookie.ag Here.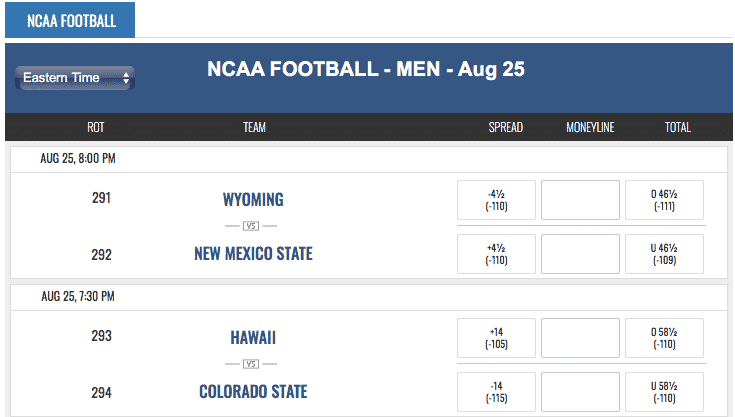 Heisman odds available Here.
5. The Bieber Wedding
Courtesy of Mybookie.ag, you can place wagers until August 20th on just about every aspect of the upcoming super wedding of Justin Bieber and Haley Baldwin.