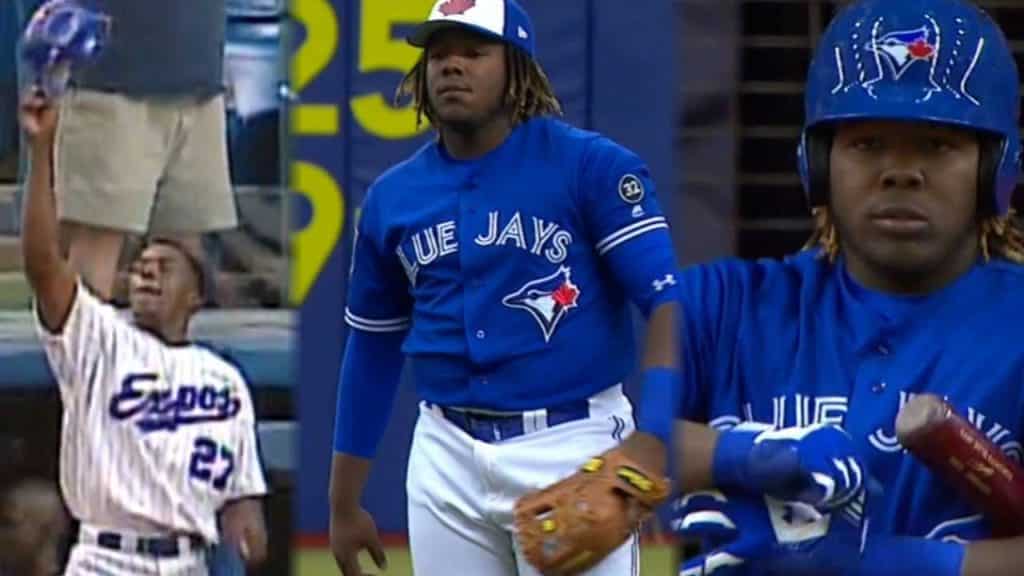 1. Braves Fans Can Breathe 
The bad news is that Atlanta will be without Ronald Acuna Jr for about two weeks. The good news is it was feared to be a season-ending injury. Results of an MRI exam performed Monday morning in Atlanta showed Acuna has a mild ACL sprain in his left knee. The 20-year-old phenom will be placed on the 10-day disabled list and re-examined after that. There's no doubt the Braves will be cautious in his recovery, so Atlanta may lack a little pop in that lineup for a bit.
2. Vlad Guerrero Jr Is Coming…Soon
Blue Jay's third baseman Vladimir Guerrero Jr. has made the player of the week four times in 2018, all in the last five weeks. Guerrero also has earned player of the week for three weeks in a row. Look, you probably know who Vlad Guerrero Jr. Is by this point, he's the son of one of the most prolific hitters in Major League Baseball. Other prospects to look out for to give your team a boost include Zac Lowther (SP, BAL), Seth Elledge (SP, SEA), Tom Murphy (C,COL), and Jake Gatewood (1B, MIL)'
Vlad Guerrero Jr's. Stat line reads like a video game:
.500/.542/.818, 6 G, 22 AB, 6 R, 11 H, 1 2B, 2 HR, 4 RBI, 2 BB, 4 SO
*Guerrero had four multi-hit games in six tries last week, extended his on-base streak to all 45 games he's played this year (53 games counting the end of 2017) and boosted his season stats to .431/.480/.713 with 10 homers. He leads the entire Minor Leagues in batting, hits (75) and total bases (124) and tops the Eastern League in those categories plus doubles (17), extra-base hits (28), RBI (49), slugging and OPS (1.193). All that at age 19.
3. Glebar Torres May Take ROY From Ohtani
Gleybar Torres is finally getting the recognition he deserves after swinging 5 home runs in 4 games. The 21-year old second basemen is actually being moved up in the lineup as well which I don't think I have to tell you what it will do to have him hitting ahead or between the likes of Gary Sanchez, Aaron Judge, and Giancarlo Stanton. Torres is currently has a .384 OBP to go along with 9 home runs and 23 RBI's. The kid is as good as advertised, and if this move gets him hitting behind the studs of the Yankees lineup, the RBI's are going to be plenty