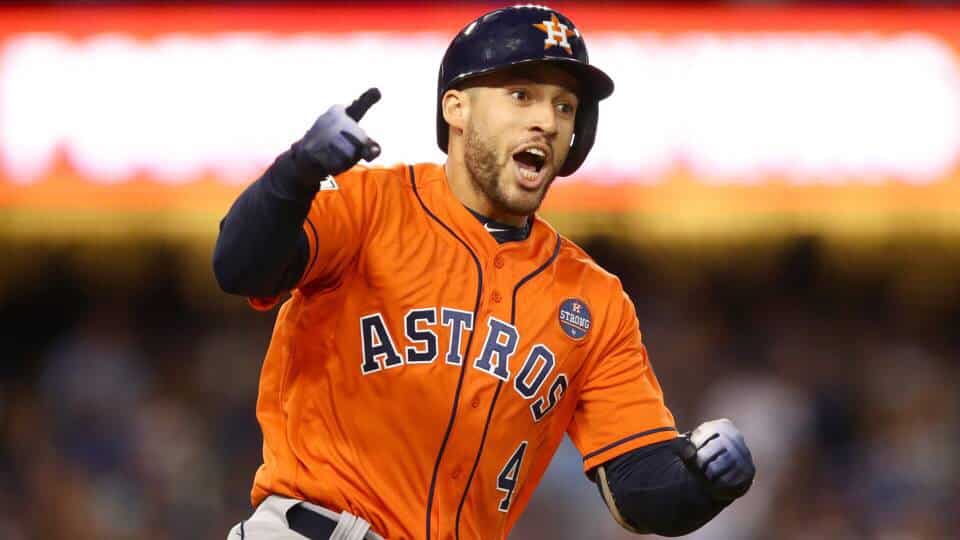 Greetings everyone! Thanks to this weeks Supreme Court ruling I'm expecting much more than my usual million readers this week so please keep sharing. It means the world to me. Last week I ended a series of bad beats hitting over 26 R/H/E. Hits really add up with that prop. What seems like a low scoring 4-3 game on paper often has 20 hits attached to it. Throw in an error or two and I will continue to play the over each week here. 2-3 so far on the year but tonight's game gives you a chance to really take advantage.
Both Houston and Cleveland are expected to be contenders come playoff time as they are the last two American League champions. Houston has performed as expected so far leading the AL West after downing the Angels this week. Cleveland has struggled so far but in a weak AL Central should become pennant race time.
R/H/E Totals
Both teams feature the type of multifaceted dynamic lineups you expect from upper tier teams. The R/H/E total sits at 24.5 this week and I feel like a red alarm should go off anytime it's under 25. This seems too easy so it will probably be a sweat job but with Carrasco and McCullers pitching you're getting a line more in step with a Verlander versus Kluber start. Take the OVER all day here and count that money.
For you degenerates insisting on the immediate action I like either team to score in the first inning at +100. These lineups are both so good I don't feel comfortable laying -120 there when it really is a toss-up. To be honest I like the long action here. Astros are rightfully World Series favorites right now at +350 and that doesn't interest me. Back to back champs are really rare and we shouldn't expect it even with a team this good. However, Indians at +1200 looks like great value there with their slow start. I see them getting hot over the summer and their price dropping big time and management also understands their window isn't going to be open forever and will not hesitate to upgrade before the trade deadline. For a team so close just two years ago that's a great price.
Sunday Night Daily Fantasy Baseball Plays
As far as daily fantasy goes I think it insane that reigning World Series MVP George Springer seems to consistently get overshadowed by Altuve and Correa. It really is a testament to how good this team is. My strategy tonight is to build around him and Lance McCullers Jr. who has a strikeout rate I like so far this year and feel I can blow a big chunk of my budget there and supplement the rest of my lineup with value guys such as Brian McCann and Yonder Alonso (writing this before official lineup is announced so pay attention.). Those four allowed me the room to add Alex Bregman and Michael Brantley. I'm 0 for the season on this showdown mode picks but I will keep going. Just need to hit one big one.
Thanks reading and please be on the lookout for my new podcast debuting this summer, titled The Wide World Of Sports Scandals where our first episode will be on the 1986 Mets. Find us on Twitter @ScandalsPodcast and get ready for some insanity.