While Canada isn't the biggest powerhouse for boxing on the world stage, there are a few top-class boxers in the various divisions of the sport. It just so happens that May 2018 will see three of the very best from Canada battle in the ring.
It's well-documented that the folks of Canada enjoy betting on the biggest sporting events, so now that three major upcoming events feature Canadian boxers, an avalanche of maple leaf betting is expected to occur.
Boxing fans across Canada need to circle May 19 and May 26 on their calendars. These dates mark huge occasions that boxing fans the world over are anticipating greatly. They see Adonis Stevenson, David Lemieux, and classy up-and-coming star Custio Clayton take to the ring.
Adonis Stevenson vs. Badou Jack (May 19)

Source: Mayweather Promotions, via Twitter
Easily the biggest of the three upcoming Canadian star bouts, Adonis Stevenson puts his WBC World light heavyweight title on the line against the Floyd Mayweather-promoted Badou Jack. The venue has only recently been announced: Air Canada Centre, Toronto. This fight will see a betting bonanza in Canada.
The biggest in Canada, of course, is ice hockey betting – particularly NHL betting. Boxing is also among the favorites, but given the irregularity of bouts, other sports like basketball and football take more wagers in Canada. Nevertheless, when a big fight rolls in, Canada uses its keen boxing knowledge to find a way to beat the bookies.
Sports betting in Canada has been very popular for a long time and has grown with the increased availability of online sports betting. Sports betting odds in Canada can be found at a number of top sportsbooks, which often offer all of the big sports and sign-up bonuses.
For Stevenson vs. Jack, somewhat surprisingly, the 40-year-old Canadian is favored at -175 in the odds. Stevenson has eased his way to nine consecutive title defenses because he manages to dodge the most dangerous names in the division. At +137.50, Jack is severely underrated.
The Swede took down the classy Nathan Cleverly in his first fight in the division and is certainly one of the most dangerous men in light heavyweight right now. Badou Jack is a calculated boxer with tonnes of technical ability and may just snatch this rumble.
David Lemieux vs. Karim Achour (May 26)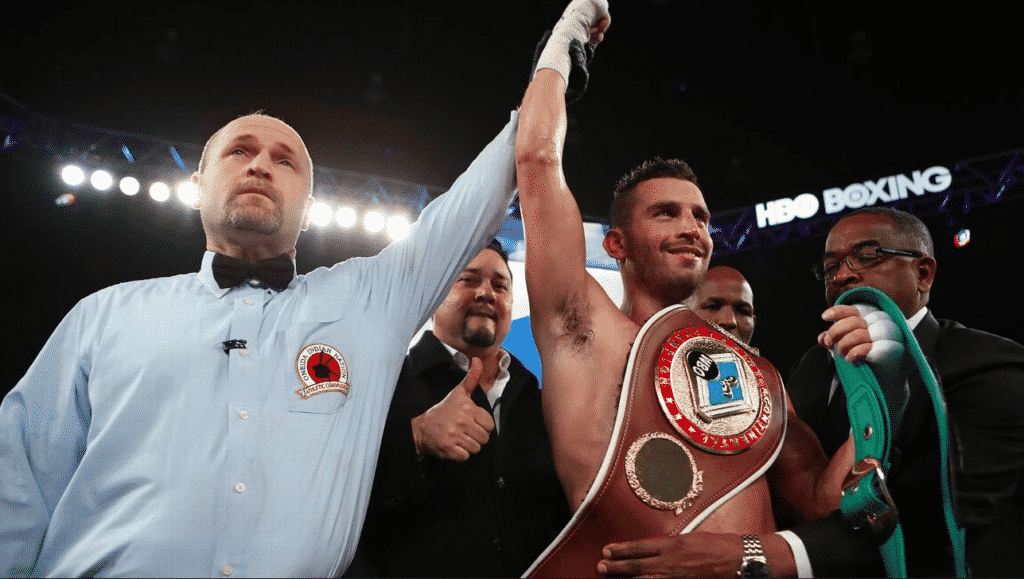 Source: Manzel Caudle, via Twitter
David Lemieux's sheer bravery has earned him a huge fan base in his native Canada. Unfortunately for the local hero, the 29-year-old's last fight didn't go so well. Billy Joe Saunders came over from England with his world title and very much outclassed Lemieux to a unanimous decision victory.
Now Lemieux takes on Karim Achour, of France, in what is effectively a fight for the Canadian to get back on the horse. Achour is on a 13-fight no-loss streak, but Lemieux will certainly be the favorite in this bout. If nothing else, the Centre Videotron, Quebec City home crowd should spur Lemieux to victory.
Before Lemieux walks out to the ring, one of, if not the most exciting boxer in Canada takes to the ring for the 15th time in his career. Custio Clayton of Montreal, Quebec will be fighting Dutchman Stephen Danyo for the IBF and WBO International welterweight titles.
This will be the toughest fight of Clayton's young professional career so far. Danyo's hung tough but, like Clayton, this will also be his toughest fight to date. It will certainly be an interesting bout, but Custio Clayton looks primed to take the minor titles and take another step towards a world title.
May is going to be a fantastic month of boxing and boxing betting in Canada. Luckily, there are plenty of bookmakers in Canada ready to take wagers on these huge fights.