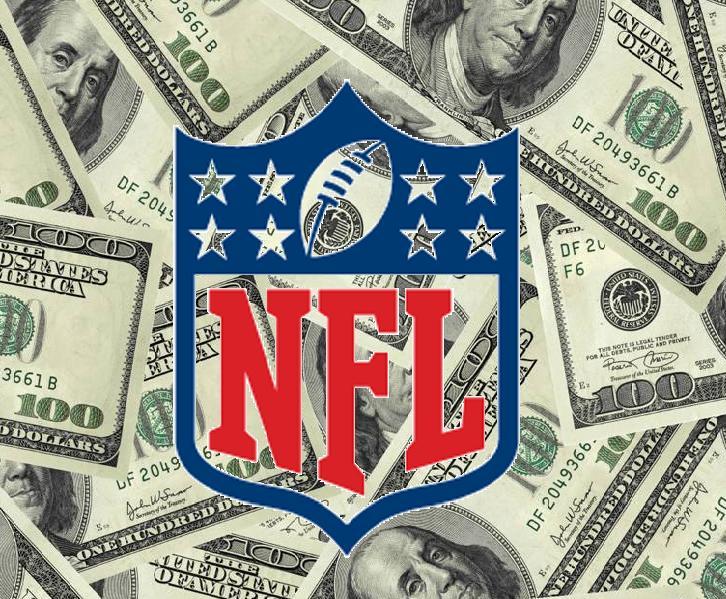 NFL free agency officially begins at 4 p.m. ET on March 14, but many franchises have already started making unofficial moves that will come to life tomorrow.
"Believeland"
The Browns led the way and decided to break the internet with three impactful trades last week. After serving as a revolving door at the quarterback position, the Browns acquired Tyrod Taylor from the Buffalo Bills in exchange for the 65th overall pick in the 2018 NFL draft. Cleveland had their eyes on the former 6th round pick last off-season and was unable to roster the QB when he decided to stay in Buffalo for another year.
Fast forward a year and the Browns get a serviceable quarterback that threw for 2,799 yards, with 14 touchdowns, while only throwing 4 interceptions last season. Coach Hue Jackson has been quoted saying he didn't want to start week 1 with a rookie under center, bringing in Taylor gives him the flexibility to sit his draft pick and give them time to learn the speed of the NFL. Also, with Taylor only having one year left on his 2 year, $30.5 million contract, the Browns will have options the upcoming offseason if they choose to keep him.
Jarvis Landry will also join the Browns after being traded from Miami in exchange for the 123rd overall pick in the 2018 NFL draft and a seventh-round pick next year. Landry will serve as a huge addition out of the slot, where last year he hauled in a league-high 112 receptions while tacking on 987 yards and 9 touchdowns. The Dolphins made a puzzling move when they tagged the wide receiver knowing they never actually wanted to keep him. Luckily, the Browns sat with $100 million in cap space and were happy to pick up the almost $16 million contract for the upcoming season.
Looking to boost their defensive backfield, the Browns also acquired defensive back Damarious Randall from Green Bay in a trade where they, fortunately, dumped Deshone Kizer. Randall didn't excel in pass coverage as a cornerback, and Cleveland might be looking to move him back to his natural position, safety. The 30th overall pick in 2015, wasn't exactly spectacular in his tenure with the Packers, but in 2017 he graded as PFF's #2 run-stopping cornerback bringing immediate aid to a middle of the pack rush defense that allowed 4.5 yards per carry in 2017.
Gambling Impact When the Super Bowl concluded in February, the Browns Super Bowl futures sat at +10000 (100-1), after the trade, our friends at My Bookie have them listed at +8000 (80-1), showing a slight improvement in the market perception of the team. Pre-trade, Cleveland's regular season total wins were set to O/U 4.5 -130. The same number is still available but is now heavily juiced -260.
Broncos Make A Case For Keenum
After a few months of wondering where the journeyman would up, the Broncos got something they desperately needed, a reliable play caller in Case Keenum. Denver finally made their decision after showing interest in top free agent target Kirk Cousins. John Elway gets a bargain considering what the price for Cousins was, and the saving comes in the form an experienced QB coming off career highs in all passing categories. $36 million in 2 years is what the team from the mile high city will pay to reunite the QB with Senior personnel advisor Gary Kubiak.
Gambling Impact After the conclusion of Super Bowl 52, Denver's odds of winning the title in 2018 sat at +4000 (40-1), after the acquisition the odds have moved to +2800 (28-1).
Vikings Treat Kirk Cousins Like Family
A $86 million fully guaranteed contract is what it took Minnesota to ground their man Kirk Cousins. After being pursued by multiple teams, the 29-year-old play caller seems to have made his decision. In his three years as a starter for Washington, he threw for 13,176 yards, 81 touchdowns, and 36 interceptions, while completing 67 percent of his passes.
His last two years have been a headache of negotiations, and the final straw was pulled when the Redskins acquired former Chiefs QB, Alex Smith. His decision is said to have come down to either getting paid more in signing with the Jets or joining a team that's an immediate contender. Cousins ultimately chose to go to a franchise that is well structured from top to bottom, giving him a handful of electric offensive weapons, alongside an experienced coaching combination.
Gambling Impact Maybe the markets having adjusted accordingly but before the trade, a Vikings future paid +1200 (12-1), currently My Bookie is offering +1100 (11-1), a slight improvement.
Arizona was left to settle
After losing out on signing the top 2 QB free agents, the Cardinals were left to settle for Sam Bradford. The deal didn't come cheap either, where the injury-plagued passer signed a 1 year, $20 million contract. With the depth at quarterback in the upcoming draft class, look for Arizona to draft their play caller of the future.
Gambling Impact The current odds have indeed gotten worse since the acquisition. Post Super Bowl 52 +4500 (45-1) currently +5500.
Free agents news in breaking very minute, here are a few notable names:
Running Backs
Isaiah Crowell will sign a 3-year contract with the Jets
Jonathan Stewart has agreed to terms with the Giants
Ravens released Danny Woodhead.
Adrian Peterson released by Cardinals
DeMarco Murray released by Titans
Wide Receivers
Sammy Watkins (Chiefs)- 3 years, $48 million ($30 guaranteed)
Allen Robinson (Bears)- 3 years, $42 million (25 guaranteed)
Danny Amendola (Dolphins)- 2 years, $12 million (8.5 guaranteed)
Paul Richardson (Redskins)- 5 years, $40 million (20 guaranteed)
Albert Wilson (Dolphins)-3 years, $24 million
Donte Moncrief-intends to sign with the Jacksonville Jaguars
Jordy Nelson- cut by the Packers
Taylor Gabriel- agrees to terms with Bears
Marqise Lee- resigns with Jags to a four-year contract.
Tight Ends
Jimmy Graham- sign 3 years with Packers
Defense
Aqib Talib (Rams)- traded for a 5th round pick
Trumain Johnson (Jets)- $15 million per year
Malcolm Butler (Titans)- 5 years, $61 million (30 guaranteed)
Richard Sherman (49ers)- 3 years, $39 million
Bashaud Breeland (Panthers)- 3 years, $24 million (11 guaranteed)
Aaron Colvin to sign 4 years with the Texans
Brent Grimes resigns 1 year with Buccaneers
Haloti Ngata (Eagles)- signed a 1-year contract
Michael Bennett- traded with a 7th round pick for Marcus Johnson and a 2018 fifth-round pick
Lardarius Webb released by Ravens
William Gay released by Steelers
Tamba Hali released by Chiefs
These are just a few of the many transactions happening. Free agency opens at 4 p.m. ET,  look for transactions to be plenty.