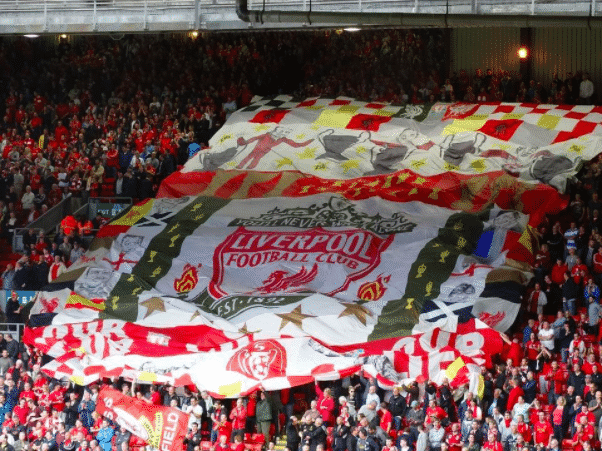 Considering the fact that Anfield, the home ground of the Liverpool soccer club, and Aintree, that hosts the Grand National horse race each year are only 4 miles apart, and have been chosen to host their respective events on the same day at the same time, is being termed as madness by Joe Anderson, the Mayor of Liverpool. The Liverpool football club's home match is only a few minutes after the start of the prime Grand National race at Aintree.
To those who may not be aware, Grand National is the most popular jumps race on the calendar in the UK which sees participation of 40 runners taking on some very daunting obstacles over a distance of 4 ½ miles. The Aintree racecourse is expecting attendance of more than 150,000 spectators over a period of three days. The event also attracts plenty of betting activity, with reputed online bookies even offering free of cost punts to the interested bettors. Please check out these Grand National free bets if you too wish to avail them.
The English Premier League match that'll see Liverpool taking on Bournemouth at its home ground at Anfield, is expected to start at 17:30 BST on April 14 this year. That is precisely 15 minutes after the start of the race at the Aintree racecourse 4 miles away. It is actually for the first time in the last 24 years that a Reds home game coincides with the Grand National race. If the football and horse racing lovers recall, Liverpool kicked off their home game against Ipswich at 11:30 in April 1994, and only 30,485 people were in attendance, as there was the Grand National race after that match at 15:50.
It isn't possible to postpone the match to the next day this time as April 15 happens to be the Hillsborough Disaster's 29th anniversary and Liverpool have never played a match on that date ever since.
Mayor Joe Anderson is worried that the overtime cost of police will need to be borne by the taxpayers and the transport facilities might not be able to cope with the traffic. As per rules, no Premier League match can be allowed without prior agreement of the safety advisory group of the club, which ideally has the representatives belonging to the local statutory bodies as well. The Liverpool vs Bournemouth game is being treated as a low-risk match as far as policing is concerned.
The Grand National Day races at Aintree would involve 7 races, first one starting at 13:45 and last one happening at 18:15. As many as 70,000 spectators are expected to reach the racecourse, with another 53,000 attending the football game at Anfield.
An announcement was made recently regarding the postponement of the match from 15:00 hours to 17:30 hours, with live broadcast on BT Sport. A spokesman at Aintree said, "As with each year, we're working closely with the police and transport providers but we don't anticipate it affecting racegoers travelling to Aintree for Grand National Day. People will be heading to Aintree hours before the football crowd goes to Anfield and leaving Aintree well before the football finishes, but as with every raceday, we will do everything possible to ensure the best customer experience for our racegoers when at Aintree Racecourse. Grand National Day is already close to sell-out but of course it's a shame for anyone who wanted to attend both events."