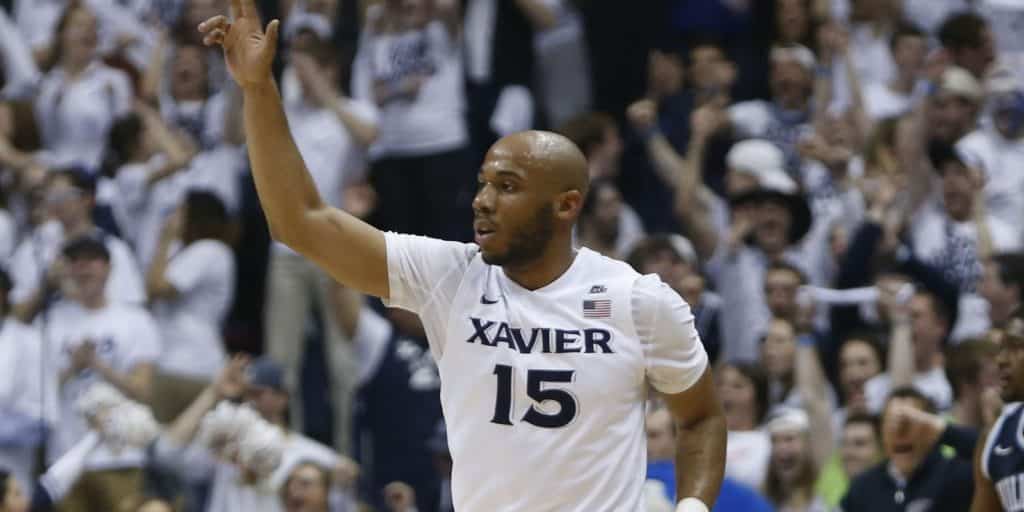 VCU @ George Washington (Sat 1pm STAD)

– VCU is 4th in the conference and with the top two teams playing against each other on Friday night this is a great opportunity to gain a game on them.
South Florida @ Tulsa (Sun Noon ESPN3)

– Okay, yes South Florida is terrible but Tulsa is 4th in the conference and has a chance to move up with a nice win here.
Georgia State @ Georgia Southern (Sat 6pm ESPN2)

– The 2nd and 3rd ranked teams in the Sun Belt do battle for the state of Georgia.
Pittsburgh @ Florida State (Sun 3pm ESPNU)

– Pittsburgh is god awful we all know that. Florida State is coming off a huge come from behind win against Clemson that perhaps saved their postseason chances of dancing. Now just don't lay an egg and lose to awful Pitt team.
Saint Mary's @ Portland (Sat 7pm ESFC)

– Saint Mary's is currently in 1st place in the Conference and 15th in the nation and well Saint Mary's can't afford to get upset on the road because Gonzaga is right on their tail.
Southern Illinois @ Indiana State (Sat 11am ESPN3)

– Indiana State has hit rough times but they're still capable of pulling off a big time upset against the 2nd seeded Southern Illinois.
Toledo @ Ball State (Sat 11am ESPN3)

– The top two teams in the MAC West go head to head in a big time conference game. Both these teams are coming off nice conference wins.
SMU @ Central Florida (Sat 8am ESPNU)

– This game is basically about American Conference seeding. Central Florida is 16-9 and 5th in the Conference. SMU is 15-11 and 8th in the conference.
William & Mary @ Northeastern (Sat 1pm)

– The 2nd and 3rd ranked teams in the CAA do battle in a big one for conference seeding and potentially a top seed if Charleston falls.
Loyola (IL) @ Evansville (Sun 1pm ESPN3)

Loyola has the top seed in the Missouri Valley but Evansville is probably a bit better than their record when you consider how many injuries this team has had.
Stanford @ California (Sun 5pm ESPNU)

– Not only is this a classic rivalry this is a revenge game for Stanford who was upset by Cal earlier in the year. Stanford sure could use a win to try to get things back on track before the PAC 12 tournament.
Memphis @ Tulane (Sat Noon ESPNU)

– Once again this another American Conference seeding game. Memphis is 7th in the conference and Tulane is 10th.
Utah @ Washington State (Sun 7pm ESPN)

– Utah scored a big time road win at Washington on Thursday night and if they want any shot of trying to get to the big dance then they need this one.
Rutgers @ Maryland (Sat 5pm BTN)

– Maryland is in desperate need of some big time wins if they want any chance of dancing. This is a must win game for the Terps.
UNLV @ San Diego State (Sat 1pm CBSS)

– UNLV is playing as good as any team in the Mountain West of late and have moved up to 3rd place within the conference. San Diego State has been up and down all year but they're coming off a nice home win against Wyoming.
North Kentucky @ Wright State (Fri 6pm ESPNU)

– This one should be fun as the top two teams from the Horizon League go head to head. NKU is 19-7 and currently in 1st and Wright State is 19-8 and currently in 2nd.
DePaul @ Seton Hall (Sun 10am FS1)

– Seton Hall needs a win here they're at home and coming off four straight losses. This is a must win game for the Pirates.
Auburn @ South Carolina (Sat 12:30pm SECN)

– South Carolina was looking like a nice surprise team a month or so ago but then they lost whatever it was they had. Now they're ranked 12th in the SEC and need a huge win. Auburn is fighting for NCAA tournament seeding here and is currently projected as a 2 seed.
Colorado @ Washington (Sat 5pm PACN)

– Both these teams seem to fading away from the bubble and the loser here you're probably be able to stick a fork in.
Nebraska @ Illinois (Sun 12:30 BTN)

– Oh man. It's been so long since Nebraska went dancing but don't look now they're so close. Which means they can't afford a loss to a pretty bad Illinois team.
NC State @ Wake Forest (Sat 1pm ESFC) –

NC State is a bubble team and Wake Forest hasn't been too good this year but Wake sure would like to ruin State's chances of making the tournament.
Oregon State @ USC (Sat 8pm FS1)

– The Trojans scored a huge win against Oregon on Thursday and look to go for the Oregon sweep as the conference tournament approaches. Right now many have USC as one of the final four teams in the tournament.
Indiana @ Iowa (Sat 11am) –

Huge road game for the Hoosiers who at 15-12 and 7th in the Big 10 is in desperate need of a win if they want any shot of dancing in March.
Ole Miss @ Mississippi State (Sat 5:30pm SECN)

– Despite Ole Miss having a disappointing season this is still a huge rivalry game. Mississippi State needs every win they can get right now.
Florida @ Vanderbilt (Sat 1pm)

– Vandy has been a up and down team all year and despite them being six games under .500 they've notched some big upsets in Nashville. Here's another opportunity.
Michigan State @ Northwestern (Sat 11am FOX)

– Northwestern has been a dud so far this season but here's a huge opportunity to gain a resume building win. Michigan State has a number one seed on their mind.
Missouri @ LSU (Sat 11am)

– Missouri needs to continue to win and LSU could use any kind of momentum they can get before heading in to the SEC tournament.
Virginia Tech @ Georgia Tech (Sat 9am ESPN)

– Georgia Tech isn't going to make the tournament, we all know that but the Yellow Jackets have always played well at home against good teams. This game screams trap game to me and Virginia Tech can't afford a loss to GT.
Iowa State @ Kansas State (Sat 10am ESPNU)

– Iowa State isn't your average 10th place conference team. The Cyclones have scored wins against Texas Tech & West Virginia this year so they're no slouch. Kansas State is a bubble team that needs to care of business at home.
Notre Dame @ Boston College (Sat 1pm ESFC)

– Both these teams still have dreams of dancing but Notre Dame is the real player here. Notre Dame could be a dangerous team if they can get health and gel together.
Tennessee @ Georgia (Sat 3pm SECN)

– Georgia scored a huge overtime win in the Swamp on Wednesday that breathed some life into the Dawgs chances of potentially making the big dance. This is a huge opportunity to gain another resume builder. Tennessee is currently ranked 18th in the country.
Oregon @ UCLA (Sat 7pm ESPN)

– The Bruins are as much a bubble team as anyone in the country and Oregon still needs to do a ton of work if they even want to go dancing. This is a huge game for both teams.
Nevada @ Utah State (Sat 3pm CBSS)

– Nevada just scored a huge and I mean huge win at rival Boise State and now they need not look past a pretty good Utah State team. Boise State made that mistake last week and Utah State made them pay for it.
Marquette @ Creighton (Sat 7pm) –

Creighton rarely losses at home and well Marquette is in desperate times and needs a huge road win more than most.
Syracuse @ Miami (FL) (Sat 9am CBS)

– Miami is probably in the tournament at the moment but Syracuse would not be so you can see why this is a big time game. Both teams need this win.
Providence @ Butler (Sat 9am FOX)

– Both these teams are 4th and 5th in the conference and well conference seeding and NCAA tournament bids could be at stake here.
Penn State @ Purdue (Sun 5pm BTN)

– Purdue has hit their rough patch but man who would think they'd lose to Wisconsin? Three losses in a row means this is a game where they need a W. Penn State is currently coming off a huge blowout home win over Ohio State as the Nittany Lions continue to fight for their postseason lives. Here's a huge opportunity for them.
Houston @ Temple (Sun 1pm CBSS) –

Houston scored a huge win on Thursday over Cincinnati, Temple played Wichita State on the road that same night and almost came up with the win. The Owls are a bubble team that really needs this game.
Texas A&M @ Arkansas (Sat 1pm)

– Both these teams are fighting for SEC seeding here and both appear to be in the tournament if the season started today but they can't afford a two or three game losing streak.
Oklahoma State @ TCU (Sat 5pm ESPN2)

– Both these teams are bubble teams let alone conference rivals. What more is there to say. Oklahoma State is coming off a tough home loss to Kansas State. Meanwhile TCU got blown out at West Virginia on Monday.
Rhode Island @ St. Bonaventure (Fri 4pm ESPN2)

– The top two teams in the Atlantic 10 finally square off and there's a decent shot both these teams will be in the tournament come March. St. Bonaventure needs this one much more than Rhode Island so this should be a great one.
Texas @ Oklahoma (Sat 9am ESPN)

– Not only is this a huge rivalry game it's a big time game for both schools. Oklahoma has gone cold and really needs a win. Texas is a bubble team that's sitting on the outside. This should be a great one to watch.
Duke @ Clemson (Sun 10am ESFC)

– The 2nd & 3rd teams in the ACC go at it as Clemson looks for revenge after losing to Duke a few weeks back. Huge game for conference and NCAA seeding.
Texas Tech @ Baylor (Sat 4:30pm ESPNU)

– Baylor is for sure bubble team right now. They scored the win against Kansas a week ago and now it's their turn to try to take down the Red Raiders in a huge conference matchup.
Alabama @ Kentucky (Sat 11am CBS)

– Alabama has been up and down all year but they've scored so many wins against quality opponents I think they've got to make the tournament.
North Carolina @ Louisville (Sat 5:15pm ESPN)

– The 4th and 5th ranked teams in the ACC do battle for ACC tournament seeding. Louisville probably needs this game more but either way it's much watch TV.
Ohio State @ Michigan (Sun 10am CBS)

– Not only is this a great rivalry. Both these teams are currently ranked and projected to be in the tournament. Ohio State perhaps was looking ahead at this game because the Buckeyes are coming off a blow out loss on the road at Penn State. Michigan is coming off a nice home blowout win against Iowa.
Wichita State @ Cincinnati (Sun 1pm ESPN)

– Finally the American conference matchup we've all been waiting for. These team meet twice in the final two weeks of the season this being the first matchup. The regular season conference championship is on the line here.
West Virginia @ Kansas (Sat 3pm ESPN) –

A big time top 25 conference matchup here. Kansas has won 13 straight regular season titles and is currently in 2nd place. West Virginia is right on the Jayhawks tail as the Mountaineers are currently ranked 3rd in the Big 12. This game is a huge game for seeding.
Villanova @ Xavier (Sun 1:30pm FOX)

– This game is basically for the Big East regular season title. Villanova is currently 3rd in the country and Xavier is 4th so that should say enough. Xavier is also looking for revenge after getting blown out by Nova in Philadelphia.