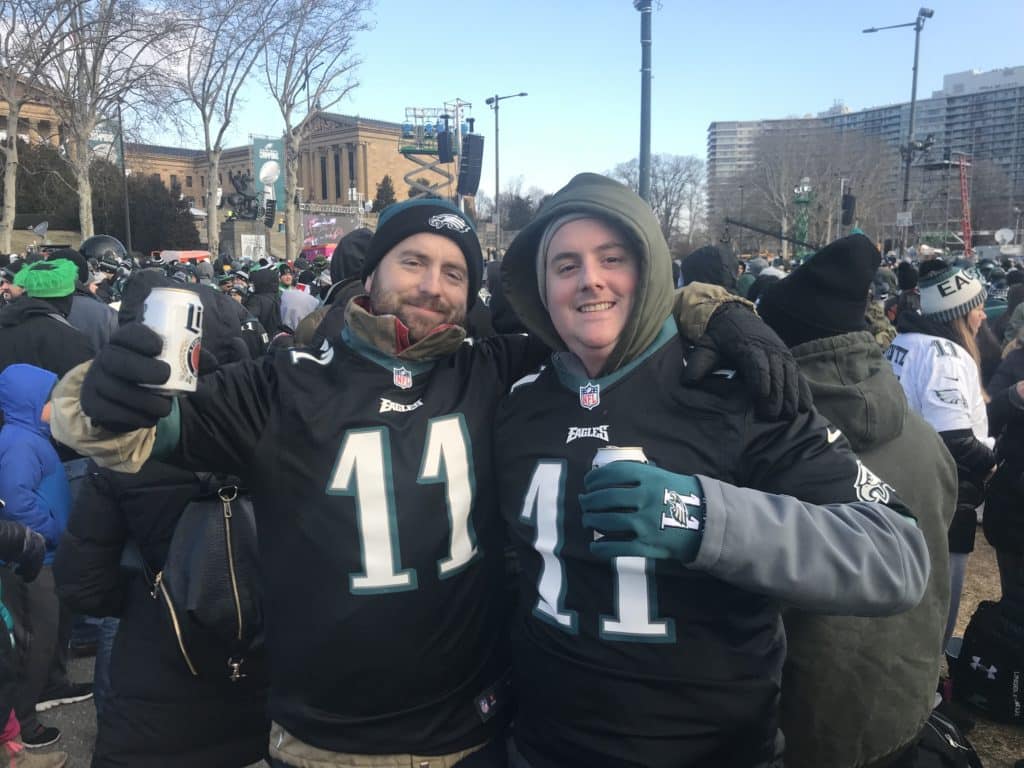 Going to the Eagles parade was truly a once in a lifetime experience. Getting to roam the streets of Philadelphia with millions of other Birds fans was something I'll never forget. I spent the parade posted up at the Art Museum steps and here's a list of all the things I got to witness (either in person or on social media) on that fateful day. Here is my Eagles Parade recap!
1. A man dressed as an Eagle hanging out in a tree.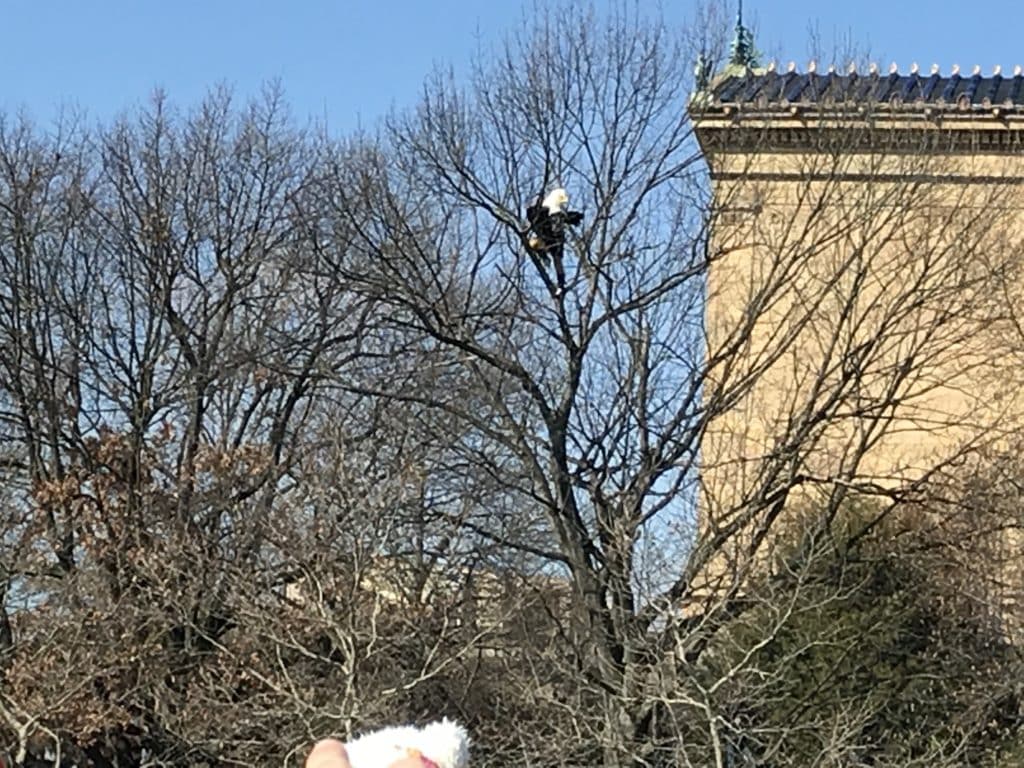 2. Jason Kelce putting Mike Lombardi in a locker.
3. Millions of Eagles fans in one location.
4. Jason Kelce making fun of Lane Johnson "not being able to lay off the juice."
5. A Trust The Process Chant as someone attempted to climb a light pole.
6. An ASS-HOLE chant after someone dropped a beer that was thrown at them while sitting on a light pole.
7. An ASS-HOLE chant after someone fell off a light pole.
8. A small child getting his first taste of throwing something into the crowd when he chucked a brown days old banana at unsuspecting spectators.
9. Doug P one handing a cold one!
Doug Pederson's one-handed beer catch is almost as good as Nick Foles' TD catch 😂

🎥: @TimmyLederman pic.twitter.com/5IQ813CG4c

— SB Nation (@SBNation) February 8, 2018
10. A man urinating into a solo cup.
11. A woman urinating into a solo cup, minutes after she accused everyone around her of being "typical Philly trash!"
12. A sign that Tom Brady has been sent to "The Pit Of Misery!"
13. A "BIG DICK NICK" chant that drowned out Foles' actual speech.
14. Multiple home made Super Bowl trophies made out of aluminum foil.
15. A hilariously discarded Lululemon yoga bag.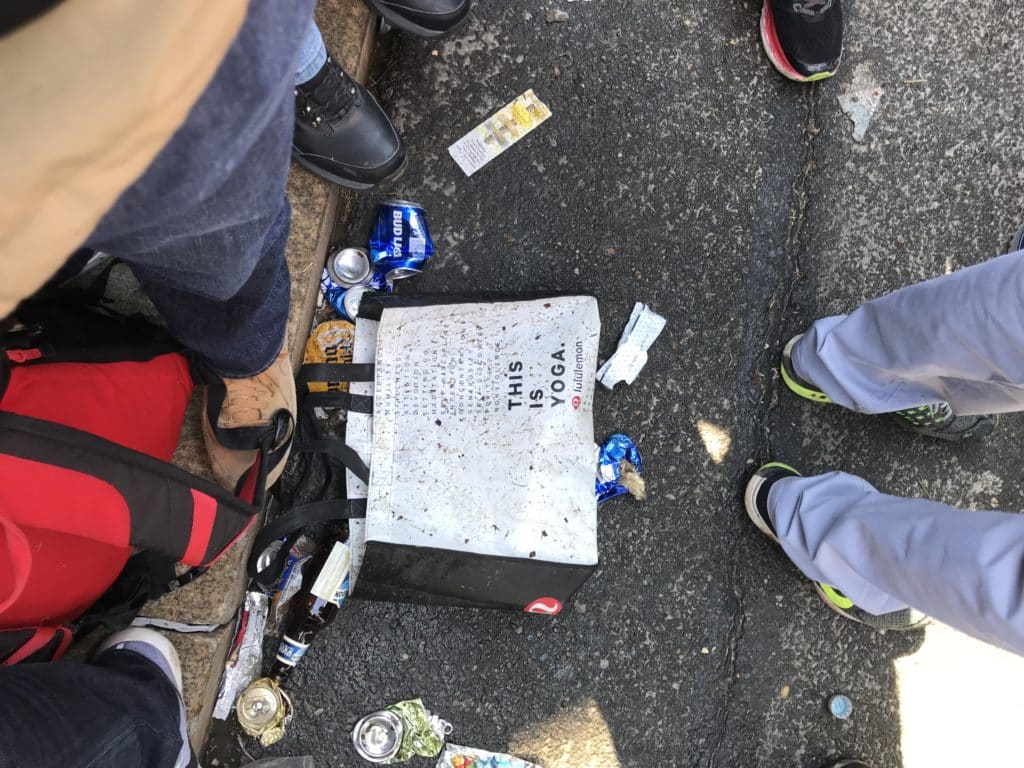 16. A 'Philly Dilly' skywriter.
17. A guy who brought 70 pieces of fried chicken that he made with his air fryer and was handing them out like they were Trick O' Treat candy. Thanks man!
18. A man get yelled at for using foul language when there are kids around.
19. A man yelling at another guy "Why would you bring him here? How hard is it to get a fucking babysitter?"
20. A fan base not ready to lose their edge.
21. Some love for Long Cox.

22. A bunch of dudes not afraid to get emotional.
23. Eagles fan on Eagles fan crime!
Classic City of Brotherly Love pic.twitter.com/PpS4pYeb7a

— Barstool Heartland (@barstoolhrtland) February 8, 2018
24. A lot of light pole climbing.
find my wife please pic.twitter.com/L315fznbIO

— CK (@cranekicker) February 8, 2018
25. Dancing cops!
Philly cops dancing with the fans at the super bowl championship parade, till the boss man notices. from r/eagles