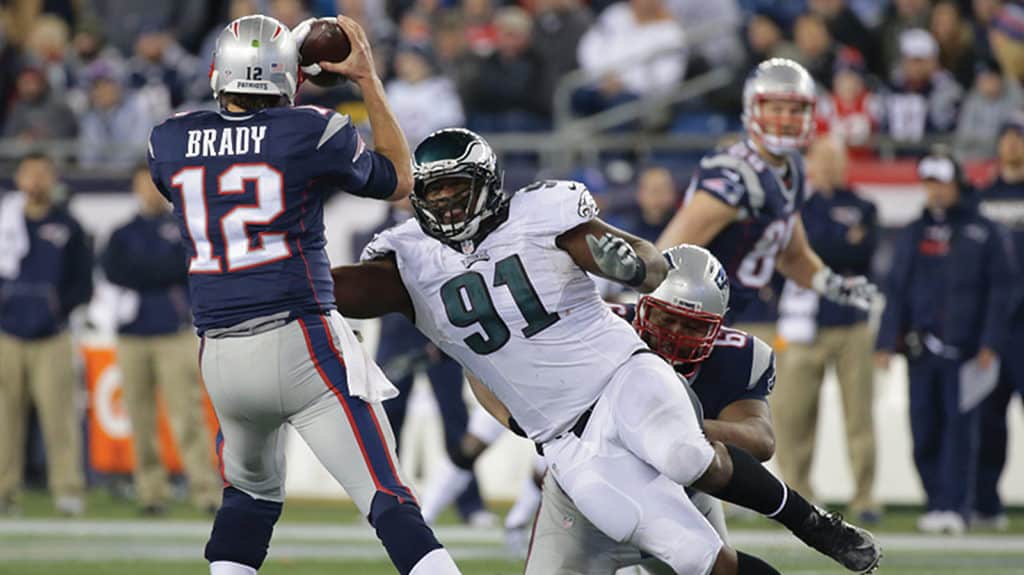 1. That DOG mentality!
#MOOD pic.twitter.com/KlX4Fu6T96

— Lane Johnson (@Lanejohnson65) January 28, 2018
2. Their DL has 7 guys with 20 plus pressures this season.
3. Tom Brady can't figure out how to score in the first quarter of the Super Bowl.
4. We're All We Got WE'RE ALL WE NEED.
5. Patriots have struggled dealing with RPOs.
6. Tom Brady is scared to eat fruit.
7. LeGarrette Blount is bigger than both of the Patriots starting LBs.
8. Holy Shit! Doug Pederson has done an amazing job coaching this season.
9. Tom Brady was seeing ghosts against the Jaguars.
10. The Patriots don't know all the Eagles signals going into the game.
11. Underdogs are 4-2 outright winners in the past six Super Bowls.
12. Zach Ertz is unguardable.
All season, Eagles coaches have raved about Zach Ertz's route-running and the way he understands leverage. This is vs. first-team All Pro Harrison Smith. pic.twitter.com/O5vdAHQw17

— Sheil Kapadia (@SheilKapadia) January 22, 2018
13. New England allowed 5.9 plays per drive, the second-most in 2017.
14. LeGarrette Blount has 10 playoff rushing TDs in 8 games
15. Nick Foles put up 352 yards against the #2 passing defense in the Minnesota Vikings. The Patriots are ranked 30th.
16. Doug Pederson is the former offensive coordinator for the Chiefs and you saw what the Chiefs did to the Pats this season.
17. Nick Foles has a gigantic dick.
Big Dick Nick!!! @SmittyBarstool @BarstoolJordie @_rone @barstoolsports pic.twitter.com/W7AyIeHlqe

— LG (@ljg42) January 22, 2018
18. Last time Brady played the Eagles he lost throwing two picks including a 99 yard INT TD to Malcolm Jenkins.
19. The Eagles have TWO All-Pro OL.
20. Jake "FUCKING" Elliott! If he can hit 61 yard game winners outdoors, what is his range in a dome? 70?
21. "Bettor X" is all in on Philadelphia.
22. In two games the Eagles have 19 hits on the Quarterbacks.
23. All the "experts" are picking New England.
NOBODY BELIEVES IN US! WE ALL WE GOT WE ALL WE NEED! #FlyEaglesFly pic.twitter.com/SFqRzu2d5M

— Gambling Podcast (@GamblingPodcast) January 28, 2018
24. Foles has had 5 TD 0 INT in his three playoff games.
25. Nick Foles is 17-5 as a starter for the Eagles.
27. Tecmo Super Bowl predicted the Eagles would win 16-10.

28. No team has ever won the Super Bowl a year after coming back from a 28-3 deficit to win the Super Bowl.
29. Tom Brady is busy worrying about the drama surrounding his Facebook reality show / propaganda film.
30. The Eagles held Jordan Howard to six yards, what does Rex Burkhead think he can do?
31. DOGS GONNA EAT!
32. No One Likes Us We Don't Care!

33. There isn't "one guy" the Pats defense can focus on shutting down.
34. Nick Foles average passer rating in the playoffs? 116.4.
35. Foles has recorded more games with 76.5 percent accuracy and no interceptions (minimum of 20 attempts) than every other quarterback combined.
36. Brady has been sloppy with the football at times, 8 INTs and 7 fumbles.
37. The Eagles are 14-2 SU in their last sixteen games.
38. Nick Foles dick is tremendous.
39. The Eagles had 13 more takeaways than the Patriots this year, 31-18.
40. My Dad said this is "their year!"
@seantgreen your dad has been drinking fireball. pic.twitter.com/gZBd1JIlHy

— LolPotatoes (@DangerSon) January 24, 2018
41. The Eagles lead the league in Red Zone efficiency.
42. Vikings fans desecrated the Rocky statue and Patriots fans made the same mistake.
43. They Eagles keep winning despite a list of crazy season injuries (Wentz, Peters, Sproles, Margos, Hicks and I guess their first kicker).
44. Foles can handle the heat, on his 10 pass attempts when faced with pressure against MIN, Foles went 7-of-10 for 139 yards and two touchdowns.
45. It Ain't About Them It's About Us.
"It ain't about them. It's all about us."#FlyEaglesFly pic.twitter.com/F2MkvcAviO

— Philadelphia Eagles (@Eagles) January 24, 2018
46. Even the Philadelphia Priests are buying in.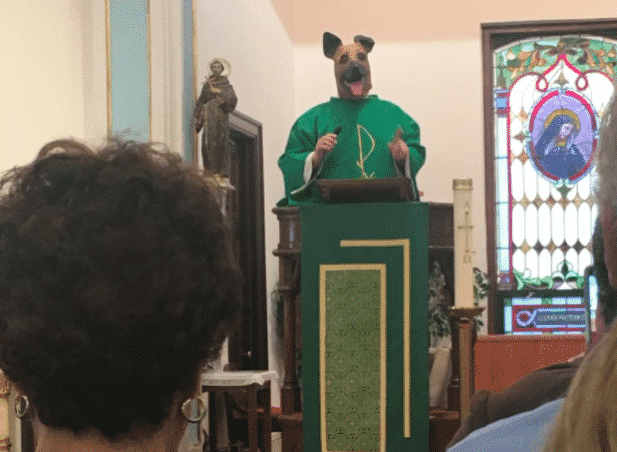 47. Because Sly Stallone said so!
48. The Eagles literally invented Thanking God for football, big ups to Herb Lusk laying the groundwork with the big man upstairs.
49. I had so many good points on why the Eagles would win Robert Mays had to block me.
Hahahahahahaha pic.twitter.com/zJsvhXQU6r

— Gambling Podcast (@GamblingPodcast) January 22, 2018
50. Because The Eagles are undefeated since we went all in!
51. No seriously, Nick Foles has a gigantic cock.
52. The Eagles are my lead pipe lock and my locks were 11-5-1 ATS this season.