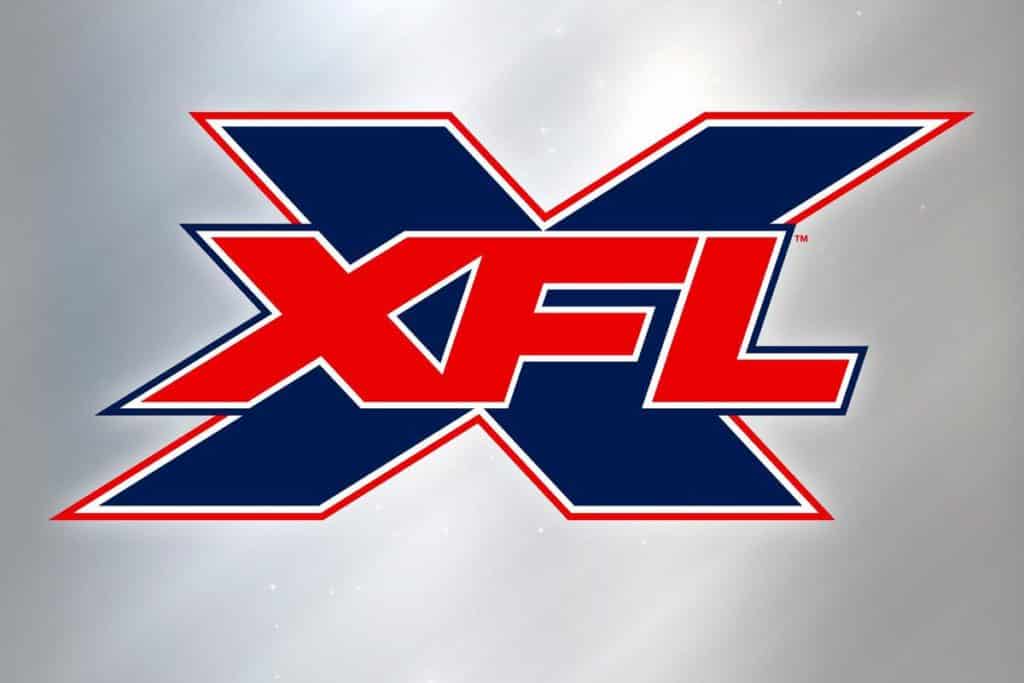 With the historic announcement made by WWE chairman and CEO Vince Mcmahon that the XFL will be returning to your television sometime in 2020, the internet has been buzzing about who they would like to see in the XFL. The last time around, there's no doubt the XFL product was awful, however, it did bring us household names out of obscurity like Tommy Maddux, He Hate Me (Rod Smart), Mike Furrey, and Paris Lenon. The mistake that the XFL made the first time around is that they didn't take players that were already established. Well, as history states-if you don't learn from your past you are doomed to repeat it.
Now, there is some debate on whether or not players with criminal records will be allowed to play in the revamped XFL, so for the sake of this juggernaut team, we're going to throw that little rule out the window. If an XFL team has the payroll, this team would rival the undefeated New England Patriots, and would probably be laying points. Let's get into it.
Head Coach: Pat McAfee
I needed an offensive mastermind who is experienced, yet innovative. I needed both a leader and a friend. After stunning the world and leaving millions of dollars on the table to retire from the NFL and join Barstool Sports, Pat McAfee said he's only going to be a head coach in the XFL for the #content for his podcasts and blogs, but I think he'll be able to figure it out. I originally tried to get Pat to be my punter, but then I realised that I had no plans of ever punting the ball in the XFL as it worked out great in all those online games of Madden.
Quarterback: Johnny Manziel, Colt Brennan
Can you imagine the performance a motivated Johnny Manziel will be ready to give? Mr. #ComebackSZN is going to be the face of this league and quite frankly nobody puts asses in the seats more than Johnny Football. I've decided I'm going to be running the oopty-oop offense that was made famous by Jon Moxon in Varsity Blues- (5 wide receivers, no running backs, no tight ends-overload the defense on the strong side and burn 'em one on one deep. I need a mobile quarterback like Johnny Football (who happens to have a cannon) and Mississippi Valley's 40 points a game average ain't gonna have nothing on us. Colt Brennan and Manziel are going to alternate series because quite frankly, Manziel may show up hungover and not be fully into it, and Colt Brennan basically ran the oopty-oop at Hawaii.
Honorable Mention: Tim Tebow, Pat White, Robert Griffin III, Bo Wallace, Jared Lorenzen, Jamarcus Russell
Running Back: Toby Gerhart, Reggie Bush
Talk about your power running game. We probably aren't going to use a single running back all season because of the oopty-oop, but for goal-line situations man oh man am I excited about handing the ball off to white running back. If Manziel gets himself in trouble and has to dump it off in the rare event a running back is on the field, there's no one I trust more than the (kind of) Heisman winner in Reggie Bush. Bush is also my returner on punts and kickoffs.
Honorable Mention: Trent Richardson, Jahvid Best, D'Angelo Williams, Marcus Lattimore Noel Divine, Bishop Sankey 
Wide Receivers: Jerry Rice, Justin Blackmon, Wes Welker, Terrell Owens, Chad Ocho-Cinco,
The Oopty-oop requires 5 wide receivers on the field at all times, and boy oh boy have I got just the bunch for the job here. There is no one with more talent on this planet than Justin Blackmon who is going to be my wide receiver who is constantly one on one. Now, I have no idea the kind of shape he's in since he was kicked out of the No Fun League, but he's going to get all the volume he can handle here. Jerry Rice is out here saying he can still catch 80 balls today at age 55? Well here's your chance buddy. he's also primarily a decoy because again, he's 55 years old for christ sakes. TO and Chad Ocho Cinco are going to just be out here burning fools because who in the XFL is going to cover those two? They couldn't even be covered in the NFL when they were on the same team. Rounding out my WR core is Wes Welker because straight up, he's the slot receiving GOAT. He'll also keep Manziel in line by only doing Molly-less of a hangover that way.
Honorable Mention: Joe Horn, Andre Johnson, Stevie Johnson, Riley Cooper
Tight Ends: Kellen Winslow, Jeremy Shockey
Kellen Winslow is just the kind of fuckin' soldier I need on this team. There are no tight ends or running backs in the oopty-oop so I just need him to be my enforcer and start chop blocking peoples knees, and there's no one better for the job.
Honorable Mention: Visanthe Shiancoe, Chris Cooley
Defensive Line: Michael Sam, Albert Haynesworth, Dwight Freeney, 
We're running a solid 3-4 defense here in this day and age to start out. Look, I'm an equal opportunity employer as a GM of the XFL and if you're a former SEC defensive player of the year who happens to need his own locker room? I'm cool with it. Imagine the positive press the XFL and more importantly, my team will get for that selection. Freeney was still playing in the NFL like a year ago and Haynesworth has no issue getting dirty and kicking someone when there down, So let's pin our ears back, fellas.
Honorable Mention: Jared Allen, Robert Mathis Osi Umenyiora, Richard Seymour, B.J Raji
Linebackers: Aldon Smith, Rolando McClain, James Harrison, Patrick Willis, Navorro Bowman
Basically, I just stole the 49'ers defense from a few years ago. How didn't they win a title? I added James Harrison because if New England wins a Super Bowl it's clearly on the back of Harrison, so I need that kind of leadership. This linebacking core is out for blood (seriously they have like 8 gun charges between them.)
Honorable Mention: James Laurinaitis, Shawne Merriman, Barrett Ruud, Jonathan Vilma
Defensive Backs: Antonio Cromartie, Aqib Talib, Nnamdi Asomugha, Brandon Browner, Justin Gilbert, Ed Reed, Champ Bailey
I had to break open the bank as the first XFL team to sign an active NFL player with Aqib Talib, but chain snatching is exactly the type of mentality I need from my DB's. Cromoartie actually called us as he has 14 kids to take care of, so we got him on the cheap. Brandon Browner set an NFL record for pass interference calls in a season, but I think that the XFL ref's are going to let the boys play as they say. Nnamdi Asomugha is here to prove he's still got it, and Justin Gilbert is out to prove he actually ever had it.
Honorable Mention: Cortland Finnegan-He can box.
Kicker: Roberto Aguayo
I have no plans of ever kicking a field goal here in the XFL, we're going to go for it no matter the field position, so I just needed the cheapest possible option to fill the roster spot. Aguayo said he'd do it for a free WWE network subscription.
Honorable Mention: Sebastion Janikowski
Punter: Tom Tupa
 Get you a punter who can do both.