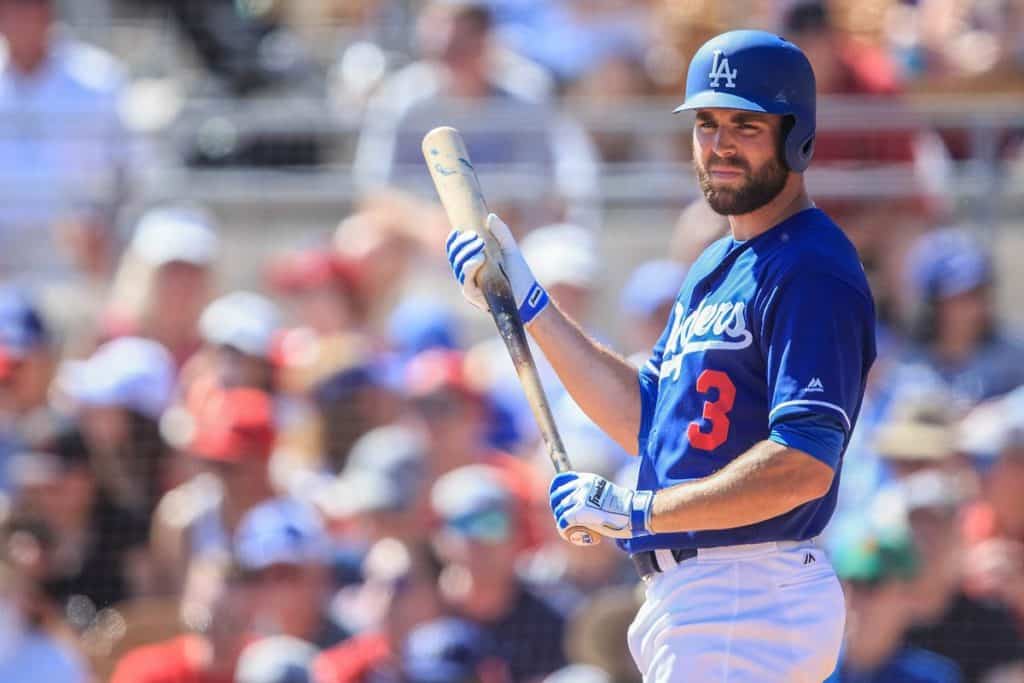 Patience was rewarded in Game 3 of the ALCS when Aaron Judge broke out with a three run homer. Chris Taylor provided some fireworks of his own and is second base eligible so I feel great about my weekend position player picks. Pitching is a completely different matter. I paid dearly for starting Kershaw over Verlander. I just want to use that as an example to highlight how these managers are deploying their bullpens.
Roberts pulls Kershaw in a tie game in the 5th. Hinch sticks with Verlander for a complete game. Both were rewarded. Today's matchups seem to favor Darvish who could give the Dodgers bullpen a nice break and McCullers strictly because Sonny Gray is inconsistent and Kyle Hendricks will be on a short leash with the Cubs down 0-2. For the Wednesday matchups I'd really look to take the home team's starting pitchers because I think both these series are going 6. Pitching is a total crapshoot this time of year so bold moves will be rewarded. Let's look at some hitters in my League Championship Series DFS Guide:

Taylor-Dodgers 2B/OF $3,700 – I know I just suggested him over the weekend but his price remains low and his lead off spot gives him extra at bats. Take advantage.
Judge-Yankees OF $4,100 – Another of my weekend picks but he broke out in Game 3 and his price remains unchanged. He's clearly a different hitter at Yankee Stadium. Stick with him and his low price tag.
Alex Bregman-Astros SS/3B $4,300 – The red hot (I'm sorry) Justin Turner is also a viable option at 3rd but it appears Bregman is settling into the 2 hole in the lineup and offers position versatility. I love his matchup in Game 4 against a floundering Sonny Gray and he shouldn't be overwhelmed by Tanaka in Game 5.
Carlos Correa-Astros SS $5,000 – He might be the best player left in the playoffs and this kid loves the spotlight. Considering the Astros have only scored five runs in the first three games despite a 2-1 series lead their bats are due for an explosion. I think Sonny Gray could be in line to get knocked around here so might as well take the guy who already has a big walk off hit this series. Altuve also works here I'm just really high on the value Taylor provides as a 2B play so I'd rather spend my budget on an elite SS.
Anthony Rizzo-Cubs 1B $4,300 – There are plenty of options here at 1B but I like Rizzo. It seems every time Cubs need someone to step up last couple years he's the guy to do it. That doesn't hold any statistical weight but it should help him that he's finally getting a right handed starter to face in this series after Dodgers ran out two tough lefties to open the series. He actually hit lefties (.888 OPS) about dead even with how he hit righties (.906) this year slugging .507 against both. His home road splits are the real key here. At home he produced a triple slash line of .319/.436/.571 to the effect of a 1.007 OPS. On the road he was a totally different hitter with a .228/.341/.445 line for a .794. Look for him to resemble the All Star we've become accustomed to as the series moves back to the friendly confines of Wrigley.
Recap – The next two days potentially offer the last two days of daily fantasy baseball this year without having to piggyback games day to day. Take advantage now because it won't happen again unless both series go seven games. Good luck everyone!