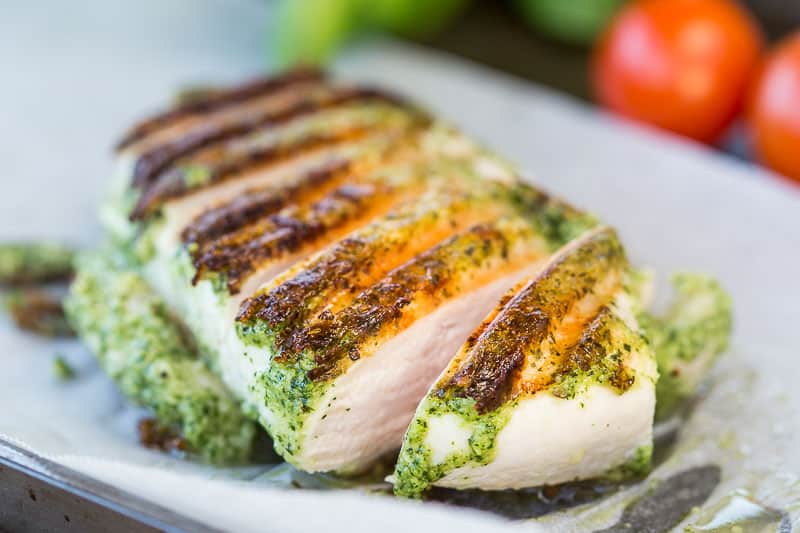 The grill is the centerpiece of any good tailgate party. Without a grill you might as well just bring some cold cuts and obsess over your last second picks. But for those with the foresight to plan ahead you'll have plenty of time to make picks while your meat is marinating.
I like Miami +3 at home against a feeble New Orleans defense but my record this year says you should all fade anything I say regarding NFL games. Seriously I lost week one in a suicide pool and it's gone downhill since. Maybe this is the week I turn it around who knows.  But I do know I'll be feasting on some delicious chicken. That's one sure thing I have locked and loaded Here it is my grilled pesto chicken recipe:
2 lbs boneless chicken breast (tenders work too but treat yourself)
1 cup pesto (store bought or homemade whatever you dig)
1/4 cup rice vinegar
1 teaspoon sugar
1 teaspoon salt
That's it. Simple and elegant.  Mix all items together in a freezer bag and let sit no less than four hours no more than 12. Grill 8 minutes on each side or until cooked through. While marinating you can dwell on last weeks fantasy football loss where of course your near perfect week was ruined by the dingleberry you went up against having the Brady to Cooks connection. Goes well with pasta and salad. Just try and keep it down when you take the Browns defense in DFS and the Colts manage to ruin your day. Oh wait that was last week.