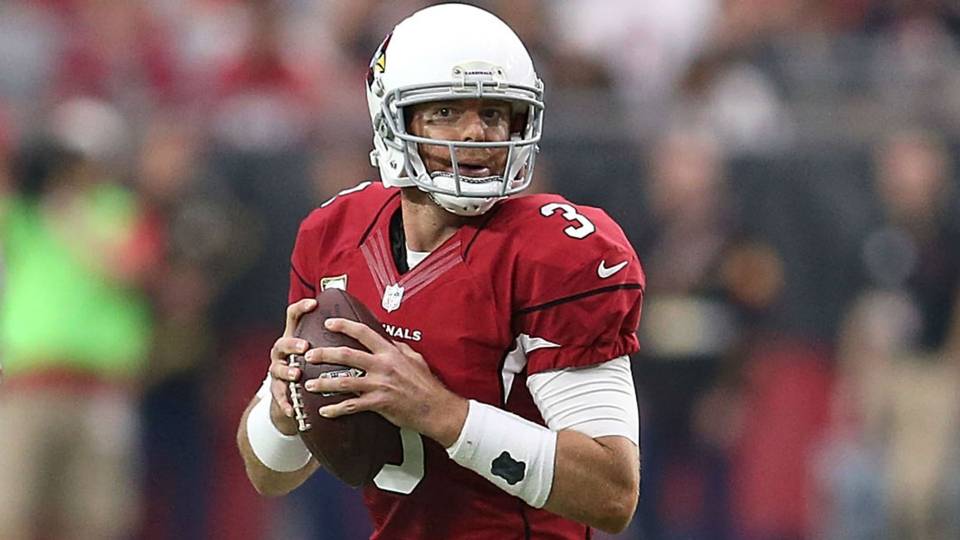 Follow a crazy week 3 Thursday/Sunday that saw dogs go 12-3 ATS and 8-7 SU the vast majority of recreational bettors, that's right I'm talking to you Joe, will be looking to get right on Monday Night. It seems only fitting in a week that saw the President pick a fight with the NFL and American sports culture in general that we have a Monday Night matchup featuring two teams being called out by their fearless leaders.
Now you can debate the merits of the Cowboys still being called "America's Team" but the stage is set for a juicy narrative filled pregame and national anthem. But seriously who has any fucks left to give about sitting vs standing, we at the Sports Gambling Podcast support all players in their actions as long as those actions lead to putting cash in our pockets.
Game Details
Time: Monday September 25th @ 5:30 PM Pacific
Location: University of Phoenix Stadium, Glendale, Arizona
Weather: DOME
TV: ESPN (Sean McDonough, Jon Gruden)
Spread: Cowboys -3
MoneyLine: -150/+130
Total: 47
Five Ways to Get Paid
1. Larry Fitzgerald Over 68.5 receiving yards(-115) & 2. Over 5.5 receptions(-135):
Last year old reliable averaged 11 targets a game at home and just under 10 yards per catch. Assuming he keeps to his averages he should pull in ~70% of those targets for a solid 7 for 70. What upgrades this play for me is the upside that this matchup provides vs a Dallas defense that is below average rushing the passer(19th adjusted sack rate) and stopping the pass (23rd Defensive DVOA).
3. Zeke Elliot Under 95.5 rushing yards(-115):
First for the record, I generally have hated trying to fade Elliot as he always seems to get his and happens to be running behind one of, if not the best, offensive line in football. So why fade Zeke in this spot coming off the worst game of his career, one big fat word that all NFL coaches love, adversity. We saw this in college, Zeke is a little baby, when he doesn't have a good game or get the ball enough he makes it about him.
The NFL is a team sport and I guarantee that Zeke mailing it in last week when the going got tough didn't make him any friends in the locker room. Arizona has a very similar defensive profile to Denver in that they have the ability to man up on the back end and load the box vs the run. This can be the only game plan for Bruce Arians to employ tonight as until Dakota Prescott beats someone by himself he must put the ball in his hands. Close your eyes, fade the crop top and enjoy the drama.
4. Dakota Prescott Over 20.5 rushing yards(-115)
As I touched on when selling you on why you should Zeke, Arizona will almost certainly employ a defensive scheme that employs man coverage on the backend. What does man coverage mean for a mobile QB, some nice rushing lanes. The receiving corp that has looked pedestrian at best (#1 pass catcher on the team is a 85 year old TE), lacking the ability to gain separation and oh by the way Jason Garrett just called out the QB. What does all of this mean, Dak gets a little conservative and does a little more with his legs. If he just maintains his average this season of 8 yards per carry he only needs 3 scrambles to get you to the window.
5. Carson Palmer Over 1.5 TD passes(-140)
It's no secret Carson Palmer is a shell of his former self and struggles when the pocket collapses. Here is the catch Palmer is still quite good when not under pressure (8th in the league at 8.5 yards per attempt). Combine that with a Cowboys team that as mentioned is below average at getting to the quarterback and you have a prime candidate for a get right a home coming out party.
With the running game still a work in progress Palmer will be leaned on to move the ball through the air against a subpar Dallas pass defense that just saw Trevor fucking Siemian threw for 4 TDs through the air. I know it feels gross and I know it doesn't count if he throws one to the wrong team but for my money Palmer will double his season TD total to 4 and bring you to the window.
Good luck and Let it Ride!!!