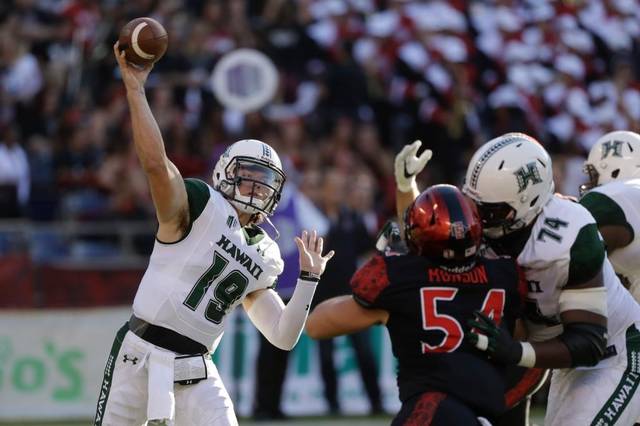 College Football Previews
It's August. We're all dying for any type of College Football, this year we get a nice little appetizer size slate of games that come to us on August 26th and 27th. I'll rate the importance of these games from worst to best and the reason why you should tune in.
5. Portland State @ BYU
Portland State was just 3-8 last year in the Big Sky conference but hey it's a new season. This game will probably be a blowout but there's plenty of reason to tune in. BYU can use this game as a advantage for the following week's big time matchup vs LSU in Houston.
I for one think BYU will be a lot better than most the preseason magazines predict. If you're an Oregon State fan you might want to use this time to scout out Portland State considering that the following week they travel to Corvallis to take on the Beavers.
4. Rice vs Stanford (in Sydney, Australia)
Rice was just 3-9 last year but they decided to retain their head coach in David Bailiff. Bailiff is back for his 10th season as the Owls head coach and the team should really be improved compared to last years 3-9 record. I still doubt that this will be a close game considering Stanford's offensive and defensive lines should just destroy the Owls but the Cardinals do have some concerns on the offensive side of the ball that they'll need to get fixed.
If you are a USC fan you'll have your eye on Stanford since they meet in Week 2.
3. South Florida @ San Jose State
The Charlie Strong era begins in San Jose as many people have South Florida going undefeated this year and playing in a New Year's six bowl. San Jose State is breaking in a new head coach in Brett Brennan. The Spartans are still undecided on who will be their starting QB but Brennan likes the surrounding pieces.
South Florida returns their star QB in Quinton Flowers who could be a nice dark horse pick to win the Heisman. I doubt this game will be close but it will be good to see USF and how they play under a new head coach. San Jose State also has matchups with Texas & Utah on the horizon so fans of both can get a nice look at what they'll be facing.
2. Hawaii @ Umass
This should be a good game. Hawaii went to a bowl game last year in head coach Nick Rolovich's first season with the rainbow warriors. Mark Whipple thinks his Umass team could be a bowl team this year. So potentially two bowls teams playing each other is good.
As of this very minute Hawaii is a 1 point favorite. So Vegas agrees with me that this should be a good game. If Umass gets the win, they play Coastal Carolina the following week which could have them off to 2-0 start. Hawaii's next game will be at UCLA two weeks after this game.
1. Oregon State @ Colorado State
This is best game on the slate for the appetizer weekend. Colorado State is breaking in a new football stadium and many experts have them as the favorite in the mountain west mountain division. Colorado State really went for it this year with out of conference games vs Oregon State, vs Colorado & @ Alabama. They have NFL talent at QB, RB & WR.
Oregon State ended the season nice last year and this is head coach Gary Anderson's third year with the Beavers. Normally the third year is where the team starts to get it and begins to turn the corner. If Oregon State has any plans of bowling this year this is a huge game for them. Colorado State got some votes for preseason top 25 so the hype for them is certainly there. It should be good for CSU to get a game under their belt before their they head to Denver to play their heated in state rival Colorado.

1AA games that might be worth tuning in to on Saturday Aug 26th.
Texas Southern @ Florida A&M – Florida A&M plays at Arkansas the following week.
Chattanooga vs Jacksonville State – This should be a good game. Both teams had great seasons last year. Jacksonville State plays at Georgia Tech two weeks after this one. Chattanooga plays at LSU that very same weekend.
Colgate @ Cal Poly – Both had winning records last year and both play FCS teams this year. Colgate plays at Buffalo in a few weeks and Cal Poly will play at San Jose State.
Richmond @ Sam Houston State (Sunday 27th) – This is a big time 1AA matchup. Sam Houston State went 12-1 last year and Richmond went 10-4 including a win at the ACC's own Virginia. Neither team plays anyone from the FBS on their schedule this year but both teams could be in FCS playoffs come December.