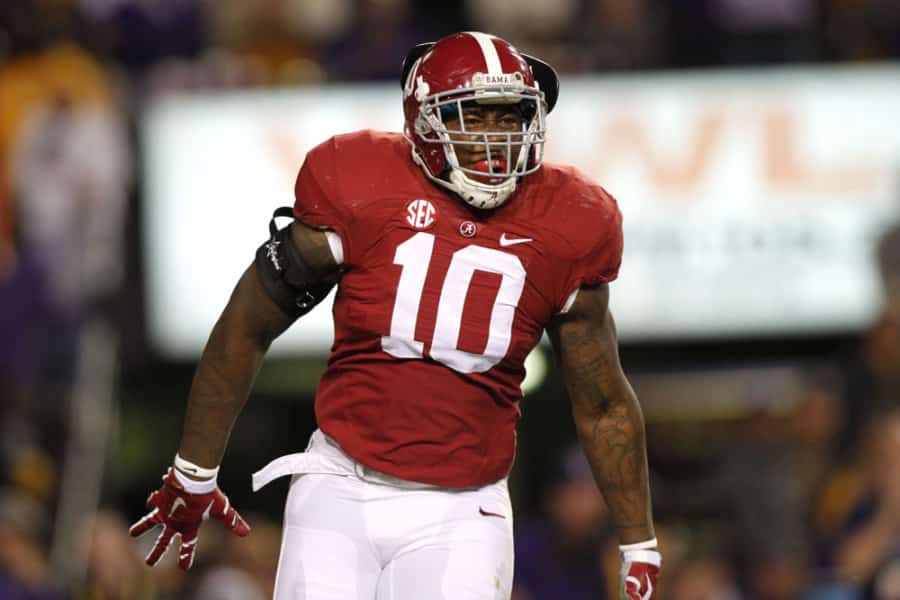 Mock Draft Podcast Recap
The guys record their first annual NFL Mock Draft Podcast drafting a first round pick for all 32 NFL Teams. Plus more NBA playoff picks and recap of the NBA series so far. The guys also hit on the news of the day including Aaron Hernandez's suicide, Gronk interrupting Sean Spicer, Aaron Rodgers quitting cheese and the guys losing in rec league basketball.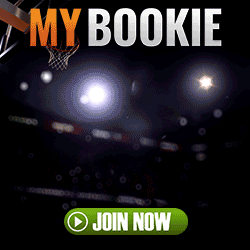 NFL Mock Draft Complete First Round
#

Team

Pick
Pos
College
1


Browns



Myles Garrett
DE
Texas A&M
Browns have a chance to get a can't miss player #1 overall but somehow will find a way to fuck it up.
2


49ers



Solomon Thomas
DE
Stanford
Thomas is the perfect package of size, speed and production at the DE posistion and oh by the way he is a high character guy from the area.
3


Bears



Jamal Adams
S
LSU
Jamal Adams floor is too high to pass up and Bears need a consistent presence on defense.
4


Jaguars



Jonathan Allen
DL
Alabama
Might not fill a need but highly productive 2 way(run/pass) D-Lineman arent the easiest to come by, Jags will probably do the stupid thing and draft a RB.
5


Titansfrom Rams


Marshon Lattimore
CB
Ohio State
Titans are in desperate need for a strong CB and Lattimore is the consensus #1 CB.
6


Jets

Mitchell Trubisky
QB
North Carolina
Assuming there isnt a trade in the top 5 picks I dont see how the Jets dont fire on Mitchell, QB with the most upside in the class but only started 13 games in college...perfect fit for the Jets isnt it.
7


Chargers

Malik Hooker
S
Ohio State
Malik Hooker is a game changer on defense, paired with Joey Bosa the Chargers are starting to build a strong defensive core.
8


Panthers

Derek Barnett
DE
Tennessee
Insane production at Tennesse and post-season riser up the draft boards, RB is a need also but they dont have a pass rusher under 30, dont over think this one Panthers.
9


Bengals

Taco Charlton
DE
Michigan
A guy named Taco is destined to play for the Bengals.
10


Bills

OJ Howard
TE
Alabama
Perhaps a reach here for a TE but again top 2 way players just dont grow on trees, Howard leaves Bama as the top ranked TE in the pass game & run game. Give Tyrod some weapons!
11


Saints

Haason Reddick
LB
Temple
His combine showcased what a freak athlete he is, a perfect fit for the gutless Saints defense.
12


Brownsfrom Eagles

Deshaun Watson
QB
Clemson
No brainer here, Im higher on Watson than most, but he has the swagger and skillset to suceed in a Hue Jackson offense.
13


Cardinals

Corey Davis
WR
Western Michigan
Larry Fitzgerald has some very big dreads to fill, but Corey Davis may just be the guy to do it.
14


Eaglesfrom Vikings

Mike Williams
WR
Clemson
Great value here for the Eagles, Wentz gets a NFL ready weapon with good size and elite ball skills to pair with Jeffery.
15


Colts

Reuben Foster
LB
Alabama
The Colts needs some attitude on defense and Reuben Foster is just the guy to deliver it.
16


Ravens

Cam Robinson
OT
Alabama
First OT off the board at 16 this has to be a record. They drafted Stanley last year and would love to put him at his more natural posistion of RT, Robinson has the measurables to suceed blocking the blind side for lord Flacco.
17


Redskins

Christian McCaffery
RB
Standford
The Skins need some playmakers on offense to make up for their losses in free agency.
18


Titans

John Ross
WR
Washington
Exotic smash mouth needs the exotic, John Ross immediately gives them the ability to take the top of the defense.
19


Buccaneers

Leonard Fournette
RB
LSU
The Bucs could use a workhorse back from the SEC to pair with Winston.
20


Broncos

Garett Bolles
OT
Utah
Broncos could really use a running game to help our Lynch/Siemian, Bolles fits the mold as the most physical OL in the draft and should help immediately.
21


Lions

T.J. Watt
DE / OLB
Wisconsin
Lions need help in their front seven and why not take a chance on a guy with the last name Watt.
22


Dolphins

Gareon Conley
CB
Ohio St
Best CB available and has great measuables, combine workout solidified him as a 1st round talent, something every team could use.
23


Giants

David Njoku
TE
Miami
Eli Manning is clearly past his prime and needs all the offensive fire power he can find.
24


Raiders

Jarrad Davis
LB
Florida
Fills a need for the Las Vegas Raiders as they add arguably the most athletic LB in the draft.
25


Texans

Patrick Mahomes
QB
Texas Tech
Bill O'Brien is in love with Patrick Mahomes and if there's one thing O'Brien knows it's QBs! Just ask Christian Hackenberg, Matt McGloin, Ryan Fitzpatrick, Ryan Mallet, Tom Savage, Case Keenum, Brian Hoyer and Brock Osweiler.
26


Seahawks

Forrest Lamp
OG
Western Kentucky
Seahawks really need OL help, Lamp is the last 1st round talent left, plug and play him anywhere along the line.
27


Chiefs

Dalvin Cook
RB
FSU
Cook's pass catching ability and history of domestic violence make him a perfect complimentary weapon to Tyreek Hill.
28


Cowboys

Kevin King
CB
Washington
Cowboys need help in the back end, King provides shutdown corner production and measurables at the back end of the 1st round...fucking cowgirls
29


Packers

Jabrill Peppers
S
Michigan
Packers need more atheltes on the defensive side of the ball and Peppers could be a good fit.
30


Steelers

DeShone Kizer
QB
Notre Dame
He wont be ready day one but he should have a year or two before Big Ben retires.
31


Falcons

Takkarist McKinley
DE
UCLA
Falcons need a more consistent pass rush (see 28-3 in Super Bowl) and McKinley would be a great addition.
32


Saints

Obi Melifonwu
S
Connecticut
Workout warrior killed the combine and probably is slightly over valued for that reason but the Saints need defensive help and he has serious upside.
Other Mock Drafts We Endorse