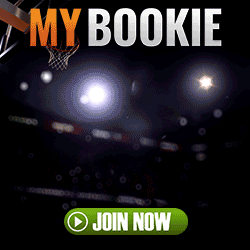 NBA Playoffs Preview Podcast
It's basketball time and the guys give out all their picks for Round one of the NBA Playoffs. The guys hit on all the big story lines including the MVP race, the Clippers future and the Celtics securing the number one spot in the East.
NFL Notes
Aaron Rodgers gets dumped in hilarious fashion.
Actress Olivia Munn and boyfriend break up, according to reports https://t.co/HhmlPNmWYv pic.twitter.com/8CbqAIqCwd

— Chicago Tribune (@chicagotribune) April 7, 2017
Eli Manning accused of being a fraud off the field as well.
Jon Daly Chugs Beer and Crushes Ball
Classic John Daly right here. @barstoolsports @Deadspin #mam2017 #myrtlebeachgolf #SCtop10 pic.twitter.com/H8cb3vu3LM

— Myrtle Beach Golf (@MB_GolfHoliday) April 10, 2017