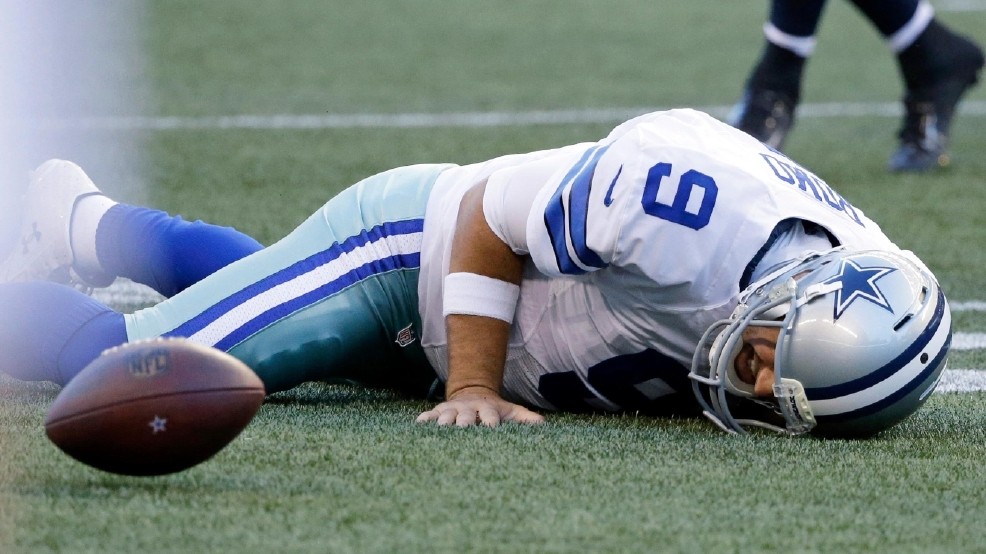 Podcast Recap
In a completely biased analysis Sean and Ryan preview the NFC East. The guys follow a time honored tradition of shitting on the Cowboys, being less harsh on the Redskins and furiously disagreeing about the Giants and Eagles.
2016 NFL Preview Series

FREE ROLL FOOTBALL CONTEST!
Don't forget to join the Freeroll Football Contest where the Sports Gambling Podcast gives away $10,000. $500 each week and $1500 for the season long winner. Contest details.
NFC East Odds
Team Name: Dallas Cowboys
Win Total: 8 (OVER -115 / UNDER -115)
Win Division: +240
Win Conference: +1400
Win Super Bowl: +2800
Team Name: Washington Redskins
Win Total: 7.5 (OVER -105 / UNDER -125)
Win Division: +240
Win Conference: +2200
Win Super Bowl: +4000
Team Name: Philadelphia Eagles
Win Total: 7 (OVER +125 / UNDER -155)
Win Division: +600
Win Conference: +3300
Win Super Bowl: +6600
Team Name: New York Giants
Win Total: 7.5 (OVER -105 / UNDER -125)
Win Division: +175
Win Conference: +1000
Win Super Bowl: +2000