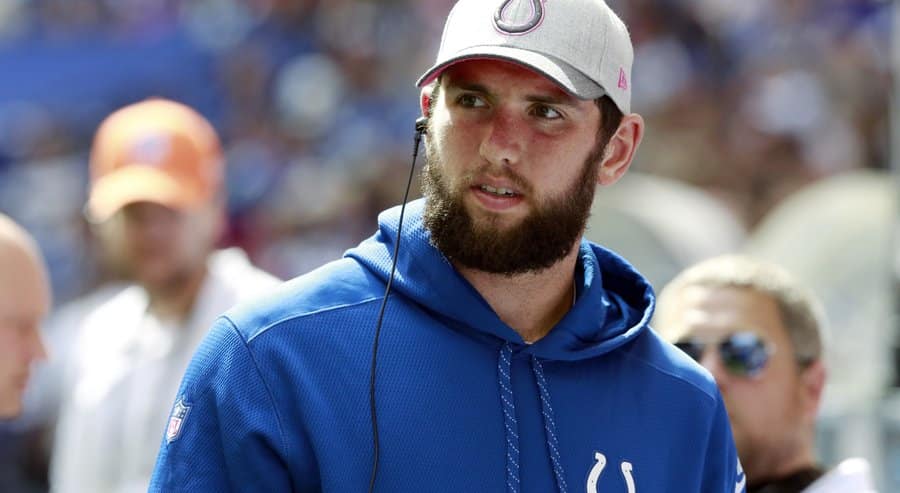 Podcast Recap
The Sports Gambling Podcast's Super Contest partner Steve McFadden (@The_Money_Plays) comes on to help preview the AFC South. Is Sean still in love with Andrew Luck? Will Brock be able to fix the Texans woes at QB? Is this the Jags year? Hint no it is not.
2016 NFL Preview Series

FREE ROLL FOOTBALL CONTEST!
Don't forget to join the Freeroll Football Contest where the Sports Gambling Podcast gives away $10,000. $500 each week and $1500 for the season long winner. Contest details.
AFC South Odds
Team Name: Jacksonville Jaguars
Win Total: 7.5(OVER -135 | Under +105)
Playoffs: Yes +170 | No -220
Win Division: +220
Win Conference: +2000
Win Super Bowl: +5000
Team Name: Tennessee Titans
Win Total: 5.5(OVER -160 | Under +130)
Playoffs: N/A
Win Division: +750
Win Conference: +4500
Win Super Bowl: +10000
Team Name: Houston Texans
Win Total: 8.5(OVER -140 | Under +110)
Playoffs: Yes +115 | No -145
Win Division: +115
Win Conference: +1000
Win Super Bowl: +2500
Team Name: Indianapolis Colts
Win Total: 9.5(OVER +130 | Under -160)
Playoffs: Yes -120 | No -110
Win Division: +130
Win Conference: +800
Win Super Bowl: +1700