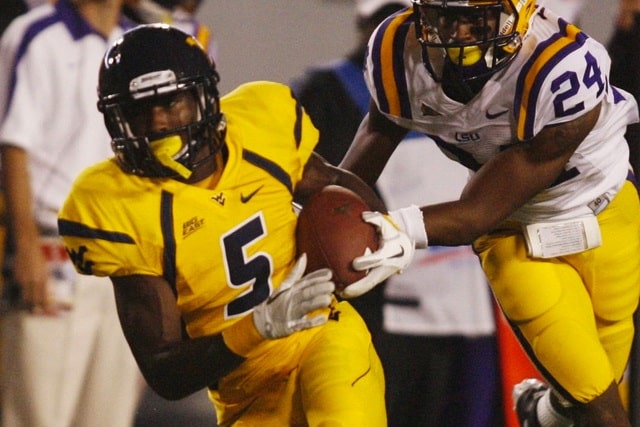 Colby Dant is a stand up comedian and college football guru follow him on Twitter @TheColbyD


Coming off an impressive 8-1-1 run in college football, Colby is back with his Week 11 college football picks.
West Virginia -8 vs Texas
In Morgantown, WV they are known for lighting couches on fire and fucking their sister. Well, I'm sure they'll continue that tradition as they take out the longhorns by more than 8.
Kentucky +3 @ Vanderbilt
Look, I know Vandy almost beat Florida in Gainesville but I don't give a shit. Their offense in Nashville is so bad you'll wish you'd watched another Garth Brooks concert. They had 9 yards of passing the first 59 minutes of the game last week. Take the Wildcats and thank me later.
Washington State + 9.5
UCLA is a strange team thats capable of blowing out anyone but at the same time Mike Leach has Wazzu playing its best football in decades. So take the boys in Pullman and drop some skittles in your Zima just to watch it change colors. ( It's a Wazzu thing, you figure it out) Taste the rainbow fellas.
Auburn – 2 vs Georgia
Auburn has been getting better week by week and Georgia still has the SEC's shittiest Quarterback. Plus the greatest tecmo super bowl player ever agrees with me. Bo knows. Take the tigers and enjoy.
California -20 vs Oregon State
The Golden Bears are coming off a tough loss and their back at home in tree hugging Berkley. You're gonna need a dip of acid if you think the Beavers have the slightest chance. Take Cal and practice safe sex afterwards.