Clippers Game
Sean and Ryan break down their trip to the Staples Center to watch the Los Angeles Clippers destroy the Houston Rockets. Hear what bets the guys had and how hilarious their Uber driver was.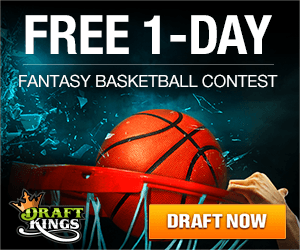 Deflate Gate
Sean and Ryan break down Deflategate by giving their perspective on what will happen to Tom Brady. Check out Sean's blog on Bigplay.com. Did Tom Brady answer everything you wanted to know about Deflategate?
NBA Playoff Updates
What a crazy NBA Playoffs. Sean and Ryan analyze the buzzer beater phenomenon and celebrate Paul Pierce's epic post game interview.
Check out the latest blog which predicts the Grizzlies would upset the Warriors. Will they pull it off?
Latest NBA Odds
Mon 5/11 729 ATL HAWKS -4½ -110 -190 Over 199 -110
4:05PM (PST) 730 WAS WIZARDS +4½ -110 +165 Under 199 -110
Mon 5/11 731 GS WARRIORS -5 -110 -215 Over 196 -110
6:35PM (PST) 732 MEM GRIZZLIES +5 -110 +185 Under 196 -110
Tue 5/12 733 CHI BULLS +5 -110 +185 Over 191½ -110
4:05PM (PST) 734 CLE CAVALIERS -5 -110 -215 Under 191½ -110
Tue 5/12 735 LA CLIPPERS pk -110 Over 219 -110
6:35PM (PST) 736 HOU ROCKETS pk -110 Under 219 -110