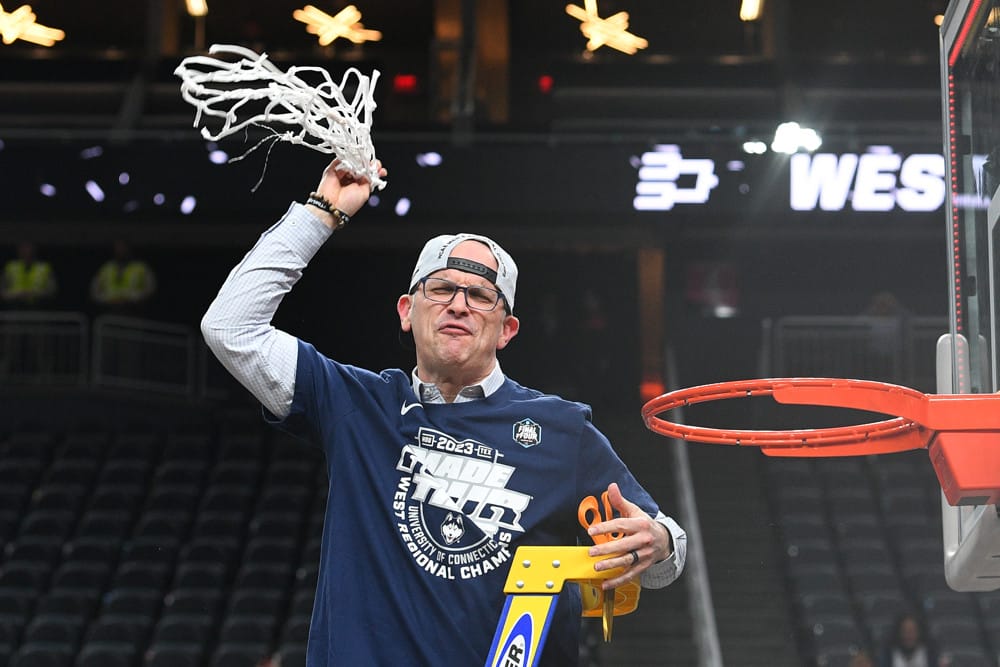 Wow, what a tournament so far. March Madness has really lived up to its name this year. Every number one, two, and three seed has been eliminated, and teams called dark horses have lived up to their names. This year's men's tournament has witnessed unprecedented chaos.
For the first time in the tournament's history, since seeding began in 1979, there was no one-seed in the Elite Eight. Additionally, it is only the third time ever and the first time since 2011 that the Final Four does not include a one-seed seed. So, let's get into the 2023 March Madness Final Four Preview, Predictions, and Best Bets.
Go here for daily free College Basketball picks!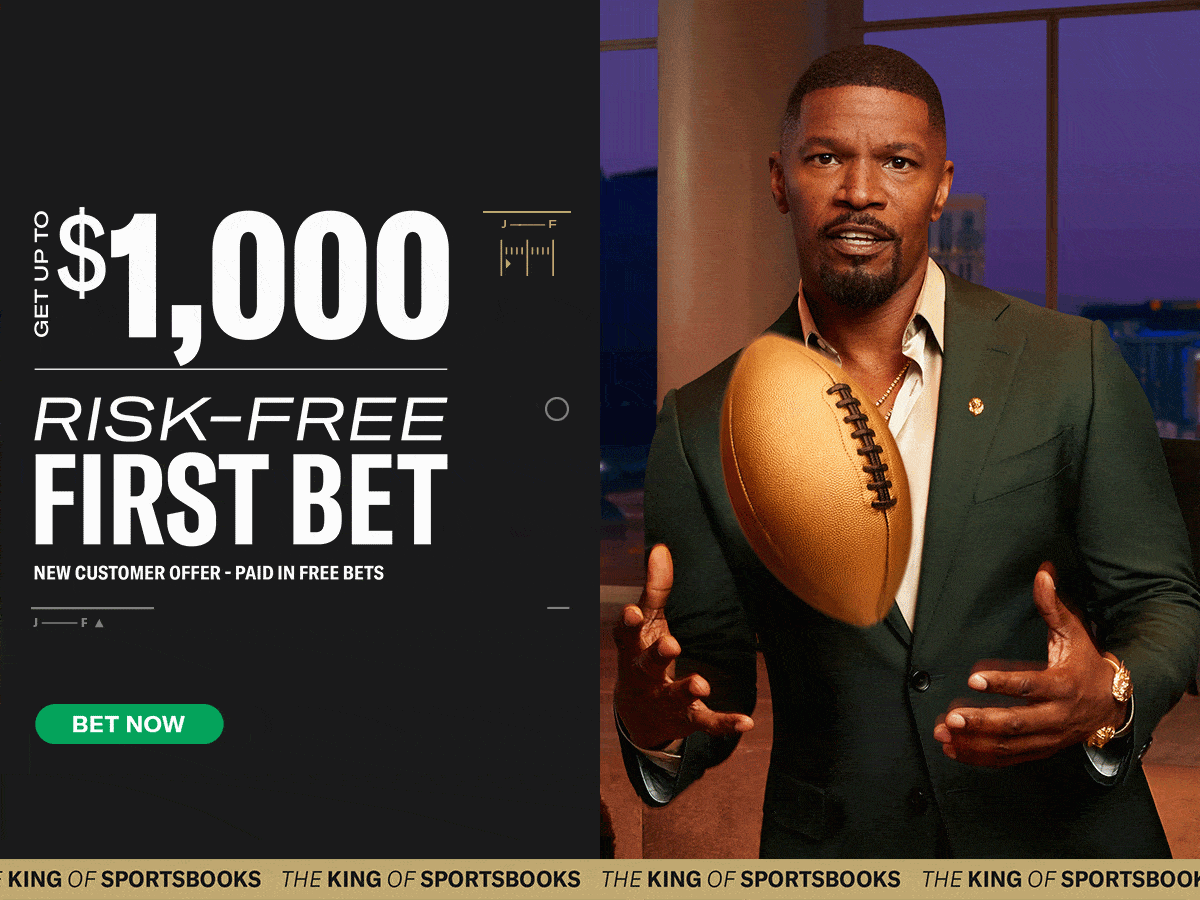 2023 March Madness Final Four Preview, Predictions, and Best Bets
Florida Atlantic Owls (#9) vs. San Diego State Aztecs (#5) 
Saturday, April 1, 2023, at 6:09 pm EST
A number nine and number five seed in the Final Four, what kind of world are we living in? I feel like San Diego State made it here because a few events went their way, allowing them to squeak by their competition. One of the things that San Diego State does well is hand-checking. Usually called a foul, San Diego State was lucky to get a ref crew that didn't call it all game. They are defensive juggernauts (partially because of hand-checking).
While San Diego State had a good defense during the regular season, their tournament defense has been nothing less than stellar. Their road to the Final Four highlighted the defensive prowess that San Diego State has. Charleston shot 32.1%e from the field and only made 5 of 24 from deep.
Full disclosure I had Charleston making a deep run (insert angry emoji here). Furman hit 32% from the field and missed 20 out of 26 three-pointers. Alabama, who I thought would finally knock off SD St, was held to 32% shooting from the field and held star forward Brandon Miller to just nine points. 
Lastly, Creighton hit 40% from the field but only made two three-pointers! The Blue Jays' star point guards were held to a combined 19 points on six shots out of 18 attempts. We can see from the consistency in defense that the Aztecs seem to know what it takes to shut down a team. They rank 14th in KenPom and are averaging 76.3 points per game. San Diego State appears to have the pieces to make it to the finals but let's look at FAU before we punch that ticket.
Why FAU is the Best Remaining Underdog
I will start my breakdown of the Owls by saying this. The highest-ranked seed to win a National Championship was in 1985 when the Villanova Wildcats took down Georgetown. Interestingly, it was Villanova's first title and first title game. This would be FAU's first title and title game as well. Will the stars align? We will find out. The Owls currently rank 19th in KenPom and have taken down some serious competition to get here.
FLORIDA ATLANTIC ADVANCES TO THE FINAL FOUR!!!

Dusty Sleeps In May! #WinningInParadise#MarchMadness #NCAATournament

— The College Experience (@TCEonSGPN) March 26, 2023
To reach the Final Four, FAU first won the Conference USA tournament blowing out UAB 78-56. They then took down Memphis (by one point), then FDU by eight. I would say their first impressive win came against Tennessee. They beat the Volunteers by seven as 4.5-point underdogs. Then they scraped by a high-tempo Kansas State team in the Elite Eight.
This Owl team has shown they have what it takes to play with any competition. If you want to run, they'll run. If you muck it up, they'll muck it up. Their nine-deep rotation allows them to stay fresh and keep up with any competition.
I think it's a Cinderella year. I've watched the Owls not just keep up but surpass some of the best teams in the nation. Of course, San Diego State has beaten some good teams, but I think they were more lucky than good. They shouldn't have won the game against Creighton and were saved by the refs at the end of the game.
They called a foul which they hadn't been calling all game. San Diego State had been hand-checking all game, then with 1.2 seconds left, Creighton guard Nembhard hand-checked Darrion Trammell, sending him to the line to win the game. I think the luck has run out on the Aztecs, and we get a true Cinderella story with the Owls in the Championship.
Best Bets:
Florida Atlantic Owls Money Line +110
Florida Atlantic Owls Team Total Over 64.5 (-120)
San Diego State Aztecs Team Total Over 66.5 (-115)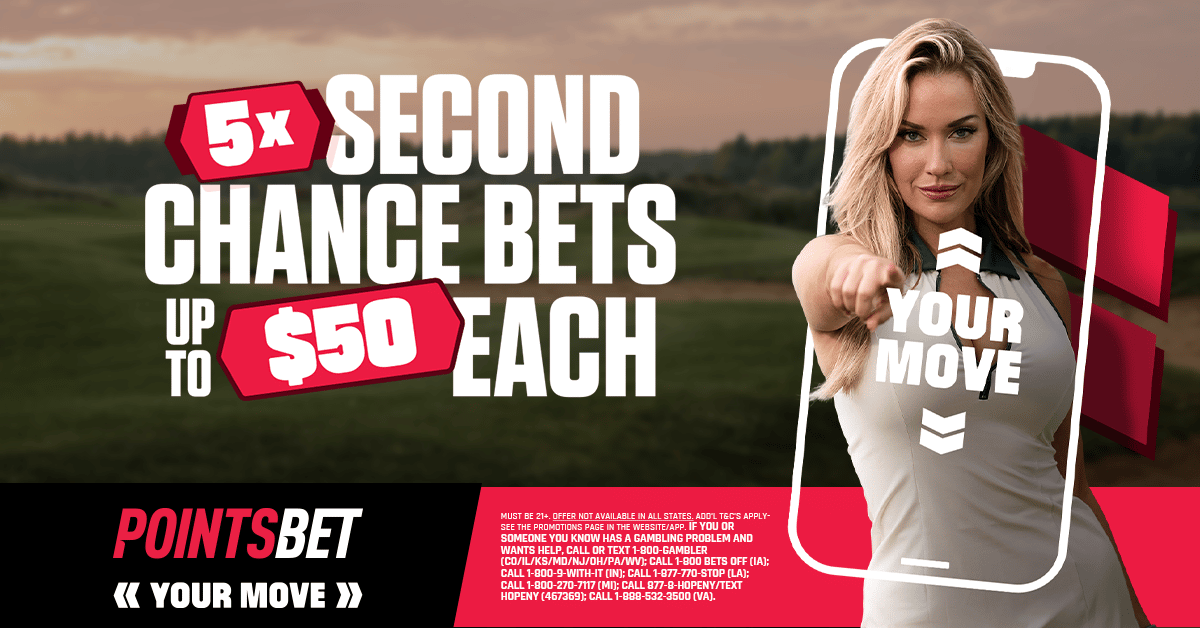 Miami Hurricanes (#5) vs UConn Huskies (#4)
April 1, 2023, at 8:49 pm EST
Full disclosure before I get into this, I am from Connecticut. I have been to UConn Spring Weekend several times in my youth and may have burned a couch, or two after a UConn win back in the day when Kemba Walker played for the Huskies. That was a long time ago, though, and now I look at UConn and basketball from a more mature perspective. UConn takes on a Miami team that has been a giant killer this tournament, and this will be the game to watch.
As I said above, Miami has been a giant killer on their road to the Final Four. The Hurricanes started by dispatching a weak Indiana team by 16 points. They then took down a Houston team, arguably the best team in the nation, on and off throughout the season. Next, they won against Houston by 14 points as 7.5-point underdogs. Lastly, Miami took down a tough Texas team in the Elite Eight one year after losing in the Elite Eight.
Play the Benedict music I don't care! LFG @PattyC831 Double Lock Double Battle WWWWW @TCEonSGPN pic.twitter.com/vGFHJ4U7th

— Noah Bieniek (@Seventy7NB) March 26, 2023
The 2023 March Madness Preview wouldn't be the same if we didn't talk about lessons learned in the past. Miami has learned from their loss in the Elite Eight last year and has come together as a team this season. They split the regular season championship in the ACC on the backs of All-American Isaiah Wong, Jordan Miller, Norchad Omier, and Nijel Pack. These guys are great scoring options, and I think the Huskies will have their hands full with this Hurricane team.
Why UConn is the Best Remaining Team
My 2023 Final Four Preview, Predictions, and Best Bets will end on UConn. It will because this is their tournament to lose. The Huskies currently rank number one in KenPom (24 spots ahead of Miami) and have truly dominated this tournament's competition.
UConn has won six out of their last seven games by 12 or more points (three of them by 20 or more). Dispatching perennial favorite Gonzaga by 28 gave them their biggest loss in years. They now take on a Miami team who skated by Texas because of their size. They were both guard-oriented teams which UConn is not.
UConn has size and depth across the board, which Miami has not faced yet in this tournament. The Huskies have dominated the glass this tournament while mixing in a stiff defense from the outside. I don't think Miami has what it takes to win the rebounding battle and will be in trouble if they rely on outside shooting. 
The starting five of the team features some impressive players. The 6-9 forward Adama Sanogo is a force to be reckoned with inside the court, averaging 17.1 points and 7.5 rebounds per game. The shooting guard Jordan Hawkins is doing pretty well, too, with an average of 16.3 points per game and an impressive 51.6% shooting accuracy from beyond the arc.
Both forward Alex Karaban (9.5) and guard Tristen Newton (9.9) are capable scorers. Rounding out the starting five is Andre Jackson, who averages 6.8 points per game. This UConn team has been stellar; I don't see this changing here.
Best Bets:
UConn Huskies -4 (-150) Alt Line
UConn Huskies 1st Half Money Line (-185)
Miami and UConn Over 147 (-145)
RELATED CONTENT