The Madness is here, and the South Region is filled out and ready to go. There really are a number of headlines, round-one matchups in this region from teams like Alabama from the SEC, Drake from MVC, and more. Below I'm going to get into some teams that are dark horses, locks for late rounds, and Best Bets for every round one game. Here is my full South Region Preview!

March Madness 2023: NCAA Tournament – South Region Preview
Best Bets to Advance to Sweet 16
Sweet 16 – March 23-24, 2023, 
The South Region is shaping up to be one of the toughest regions in this year's March Madness.  There are more than a couple of teams that are capable of making a deep run. We have a couple of teams who have been in the headlines all year long, dominating their conferences. We also have a couple of teams who are perennial favorites for deep runs in the dance because they know what it takes to win. Let's dive in.
Alabama
The Crimson Tide are the regular-season SEC tournament champions. Led by freshman Brandon Miller, they won 28 of the 33 games played this season, including 16-2 in conference play. Alabama just blew out Texas A&M in the SEC tournament championship, winning 82-63, after just losing to them 67-61 on March 4th.
It's their second SEC tournament championship in three years, and they have the second most quad-one wins in the tournament (14). Plus, with the greatness they've displayed over recent years, they are currently averaging 82.8 PPG, and most teams in the nation can't run with that. Look for Bama' to make a deep run.
Arizona
The Arizona Wildcats are my second South Region team that I believe can make it to the Sweet 16. Going 25-6 overall and currently ranked eighth in the AP Top 25. Arizona is another team who has been dominating their conference this season. The PAC-12 isn't the best conference, I'm not crazy, but the kind of defeats that Arizona has been handing their PAC-12 opponents has been nothing less than stunning. They just took down UCLA 61-59 to win their second PAC-12 Championship in a row.
They've had good bench production, and injured Center Adama Bol said his hand should be better by the start of the tournament. Arizona is firing on all cylinders and will make a deep run because of it.
Virginia
I have to say, of all the teams to make it to the Sweet 16; this is my least favorite. I just don't feel like they have the resume or enough impressive wins to really compete with some of the up-tempo competition they will face in this South Region. Yes, they won a share of the regular season ACC title but failed to win the tournament against Duke Saturday night. Duke isn't as good as some of these other teams, and the fact they only scored 49 points is not a good look. Be cautious if you roll with this year's Cavaliers.
' !

⚔️#GoHoos pic.twitter.com/T7v1xyYCz7

— Virginia Men's Basketball (@UVAMensHoops) March 12, 2023
Charleston
With the best overall record in the South Region (and tied for the nation's best record), Charleston is my dark horse to make a deep run out of this region. Going 31-3 overall this season, including 16-2 in the CAA, they have wins over some good teams like Richmond and Virginia Tech.
Plus, they have also received votes in 15 consecutive AP polls and just took down UNC-Wilmington to win the CAA tournament. They also rank 13th in the nation with 80.3 PPG and are ranked 85th in the nation in points per game allowed on defense.
They have a lot of things going their way, and if they can get a few good draws, they can make it deep.
Best Bet to Reach Final Four
Final Four – April 1, 2023
Alabama
In all reality, there is only one team that I can see making it to the Final Four, Alabama. The Crimson Tide has been such a dominant force this season in the SEC, and that is no slouch of a conference. This is a team that has faced adversity this year but has really gelled because of it. There was a 22-game stretch where they played the same five starters every game and dominated that run.
ALABAMA IS THE NO. 1 OVERALL SEED FOR THE FIRST TIME IN SCHOOL HISTORY‼️ @AlabamaMBB pic.twitter.com/SYrGbfljkv

— SportsCenter (@SportsCenter) March 12, 2023
A fact to know. Alabama has never reached the Final Four, but this is the best shot they've had in recent memory. Missouri really dominated the first half of the Semi-Final game before the dynamic duo of Oats and Miller took over. This is a team that faced adversity during the season and still held it together. Believe in a team that knows who they are and what their style of play is.
Alabama +190
Low Seeds to Win Two Games
Charleston
For many of the reasons I mentioned above, I really like Charleston to make some moves in these early couple of rounds. They first take on a San Diego State Aztecs team that's 14th in overall net ranking, while Charleston is 51st. I just like Charleston's style of play here more. Charleston like to run and gun and is holding opponents to about 67 PPG.
They also matched their regular season record of wins. In addition, they shoot more than 30 threes per game and have five players averaging in double digits. They are dangerous, they are high scoring, and can take down this San Diego State team which I don't feel has faced much tough competition.
North Carolina State
This is the first time NC State has made it back to the Big Dance in five years. It's also their first 12-win season in conference play since the 1974 national title season. Yes, they looked bad in their quarter-final loss to Clemson, but they looked probably the best they had all year in their 97-77 win over Virginia Tech. NC State has two players averaging 17+ points per game and had a great turnover ratio (about 1:10). Look for this Wolf Pack team to shock the world and grab a couple of early victories.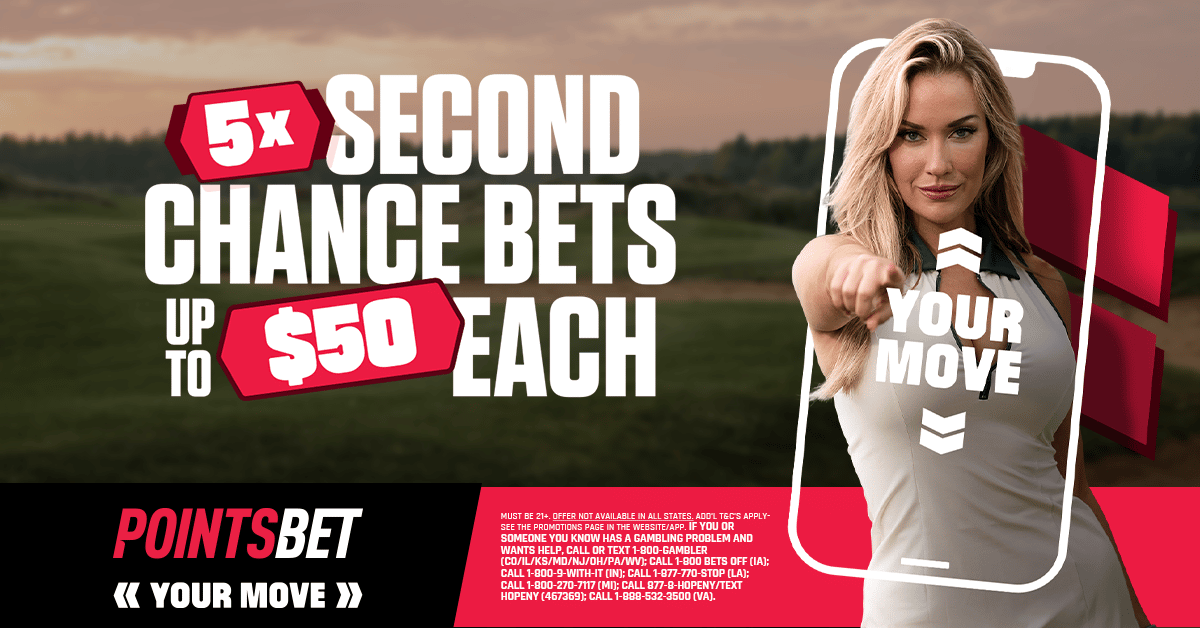 Picks for every Round 1 Game
First Round – March 16-17, 2023
West Virginia vs. Maryland 
Thursday, March 16, 2023, at 12:30 pm EST
Spread:  West Virginia -2 (-110)
O/U: 140 (-110)
Money Line: West Virginia -145 Maryland +122
The odds for this game make it appear much closer than I believe it is. West Virginia are winners of four out of their last six games and have taken down some really good opponents this season, including TCU and Kansas State. They had just a two-point loss to Kansas.
They have also been an offensive juggernaut, ranking near the top 15 in offense in the nation. On the other side of things, Maryland has hit a rough patch at the wrong time. Losers of three out of their last four, it's not a good time to be losing to teams like Indiana when they now have to face the Bob Huggins-coached West Virginia. I'm on West Virginia money line here.
Best Bet: West Virginia -145
San Diego State vs. College of Charleston
Thursday, March 16, 2023, at 3:10 pm EST
Spread: San Diego State -5 (-110)
O/U: 141.5
Money Line: San Diego State -215 Charleston +178
Since 1985 there have been 52 occasions when a 12 seed has upset a five seed. This is my pick to make it 53. Charleston has been a dominating team all year. This won't be an easy task, as SD State has been playing great basketball lately and have locked down opponents. I don't think they can do that to this Charleston team. I'm not entirely crazy, so I'm taking the points for some insurance.
See you in the Sunshine State ☀️#OurCity pic.twitter.com/ttVZdfItEP

— Charleston Basketball (@CofCBasketball) March 12, 2023
Best Bet: Charleston +5 (-110)
Virginia vs. Furman 
Thursday, March 16, 2023, at 12:40 pm EST
Spread: Virginia -5.5 (-110)
O/U: 132.5
Money Line: Virginia -225 Furman +185
This Cavalier team isn't one of the greats, but it's a typical VA team. They play low-scoring games which helps them win because they can score just enough to outscore their opponents. This Furman team, however, likes to run and gun, and because of that, I think they do enough to keep it within the number and push this over. 
Best Bets: Over 132.5 and Furman +5.5
Creighton vs. North Carolina State
Friday, March 17, 2023, at 4 pm EST
Spread: Creighton -5.5 (-110)
O/U: 147.5
Money Line: Creighton -225 NC State +185
This is one of the toughest games to call. Creighton has five players averaging 11.9 PPG or more, and they have the 15th-best overall defense in the nation. The Wolf Pack has a nasty backcourt, with two players averaging 17 plus points per game. I would wait for closer to game time to hope and get this to six, but I'm on NC State to keep it close. I'm staying away from the total here. I think it's a bit high, but this could also be a shoot-out.
Best Bet: NC State +5.5
Baylor vs. UC Santa Barbara 
Friday, March 17, 2023, at 1:30 pm EST
Spread: Baylor -10 (-110)
O/U: 144 (-110)
Money Line: Baylor -550 UC Santa Barbara +400
Both of these teams rank outside of the top 250, with UCSB ranking outside of 300 in pace of play. The Bears are a far superior team, and I can see them getting a sizeable lead and just shutting the Gauchos down. Baylor might score a lot, but UCSB won't do its part.
Best Bet: Under 144 (-110)
Missouri vs. Utah State 
Thursday, March 16, 2023, at 1:40 pm EST
Spread: Utah State -1.5 (-110)
O/U: 155 (-110)
Money Line: Utah State -125 Missouri +105
Utah State is a really well-rounded team, and most importantly, they make their free throws. In a game versus a team like Missouri, which on paper appears to be close, will be really important. Utah State ranked sixth in free throws in the tournament. They also rank 10th in the nation in three-point percentage. I think they outscore Missouri and advance.
Best Bet: Utah State -125
Arizona vs. Princeton 
Thursday, March 16, 2023, at 4:10 pm EST
Spread: Arizona -13.5 (-110)
O/U: 154.5 (-110)
Money Line: Arizona -1400 Princeton +800
Princeton does have the former Ivy League Player of the Year, but that's not going to be near enough to take down this Arizona team. They don't have the rebounding or big men to keep Arizona off the glass and won't get second-chance production. I see this being a massive blowout, possibly the biggest in the first round in the South Region. I'm tempted to take the over, but I'm not sure Princeton will do their part. Keep an eye on my Twitter.
Best Bet: Arizona -13.5
RELATED CONTENT