The 2022-23 NHL season is quickly approaching! The preseason is well underway and we're less than 10 days from NHL opening night! We previewed the Atlantic, Central, and Metropolitan Divisions earlier this week. Now, all we have left is the Pacific Division.
For each division we'll list the odds and give a favorite and longshot pick to win, then a few prop bets (to make/miss the playoffs, over/under points, etc.) at the end. Let's conclude with the NHL Pacific Division odds, picks, predictions, and best bets!
NHL DIVISION PREVIEWS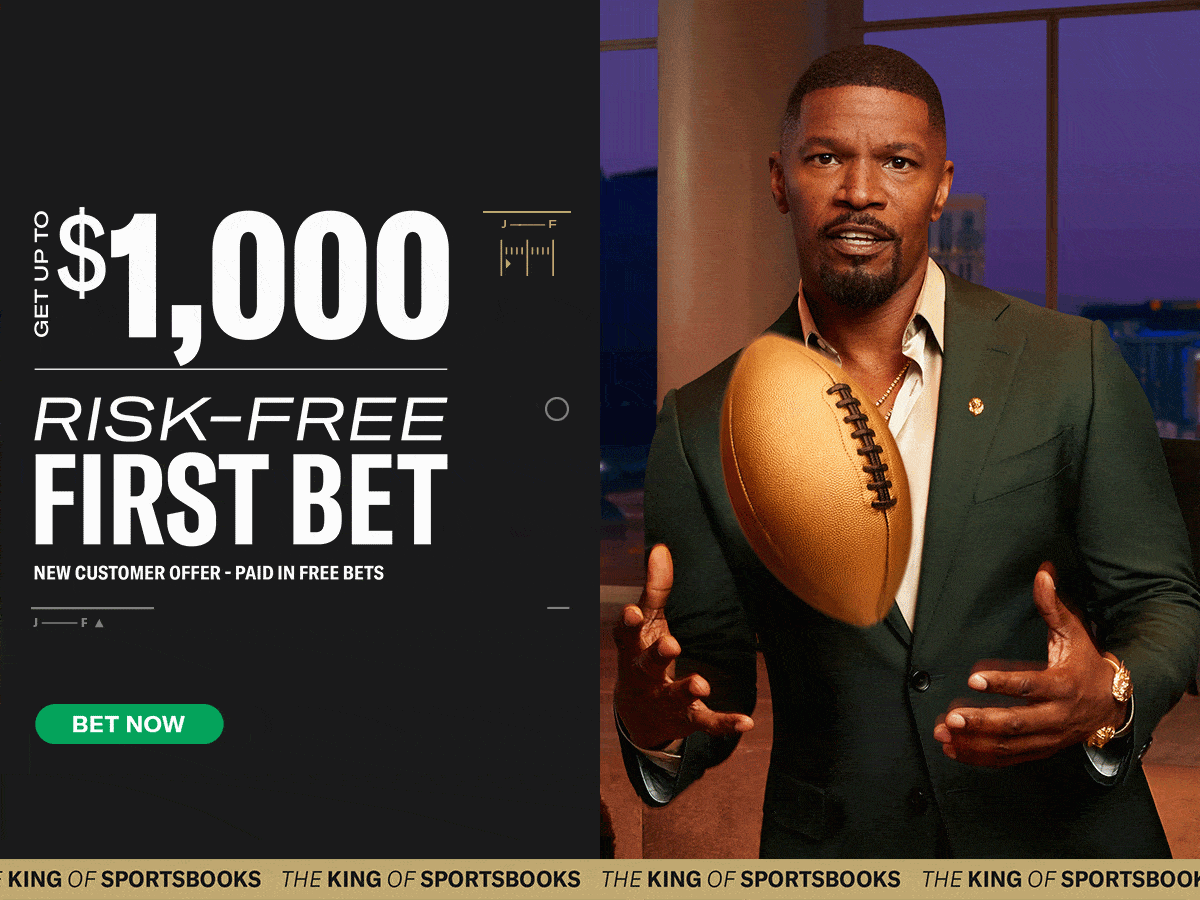 ---
2022-23 NHL Pacific Division Odds
Calgary Flames +210
Edmonton Oilers +210
Vegas Golden Knights +475
Los Angeles Kings +500
Vancouver Canucks +1000
Seattle Kraken +6500
Anaheim Ducks +10000
San Jose Sharks +15000
---
2022-23 NHL Pacific Division Picks & Predictions
Calgary Flames to win Pacific Division +200
The Flames overhauled their roster this offseason. It looked like they would be left out in the cold with Johnny Gaudreau and Matthew Tkachuk both due new contracts, but they were able to make the most of it.
While Gaudreau left in free agency, they flipped Tkachuk to the Panthers for both Jonathan Huberdeau and MacKenzie Weegar. Huberdeau, more or less, slots right into the Flames' top line with Weegar shoring up Calgary's blue line. Oh yeah, then they snuck in and signed Nazem Kadri, one of the most sought-after free agents. They essentially replaced Gaudreau and Tkachuk with Huberdeau and Kadri while adding a top-pair defenseman.
The Flames are essentially the same level of team as they were last season when they won the Pacific with 111 points. That was seven points better than the Oilers with 104 in second place.
Jacob Markstrom gives the Flames a reliable goaltender and Calgary did well in the offseason with its acquisitions. They have better than a one-in-three chance (which +200 implies) to win the division again, and you may be able to shop around for a better price.
---
Los Angeles Kings to win Pacific Division +500
The Kings made a surprising push last season with 99 points, just 12 shy of the Flames at the top. That was with a lot of injuries hampering them throughout the season. Anze Kopitar, Drew Doughty, and Jonathan Quick are back for another season together. Add in some good young pieces and wingers like Adrian Kempe, Kevin Fiala, and Viktor Arvidsson, and you have a solid bunch.
Los Angeles was one of the best 5-on-5 teams last season in terms of shot attempt differential. The young guys are only getting better and the veterans still have some left in the tank. A goalie tandem of Quick and Cal Petersen gives the Kings two guys they can rely on in net.
I think the Flames still get it done, but I don't like the Oilers or Golden Knights (who don't have an NHL goalie) ahead of them. The Kings are priced perhaps a tad short here at +500.
---
Anaheim Ducks to win Pacific Division +10000
If you aren't a true believer in the Flames or Kings and just want a fun longshot, how about the Ducks at +10000? You can quack along with us at the Hockey Gambling Podcast and in the discord while cheering on an up-and-coming team.
Trevor Zegras and Troy Terry will be joined by Ryan Strome and Frank Vatrano up front this season with John Klingberg joining Kevin Shattenkirk, Cam Fowler, and the young Jamie Drysdale on defense. John Gibson has been great in net and Anthony Stolarz is proving himself as a capable 1B as well.
The Ducks hit a wall last season after going 17-9-7 in their first 33 games (a 101-point pace). Can they keep that up for the whole season? Probably not, but a ticket at 100:1 would be fun to hit on.
---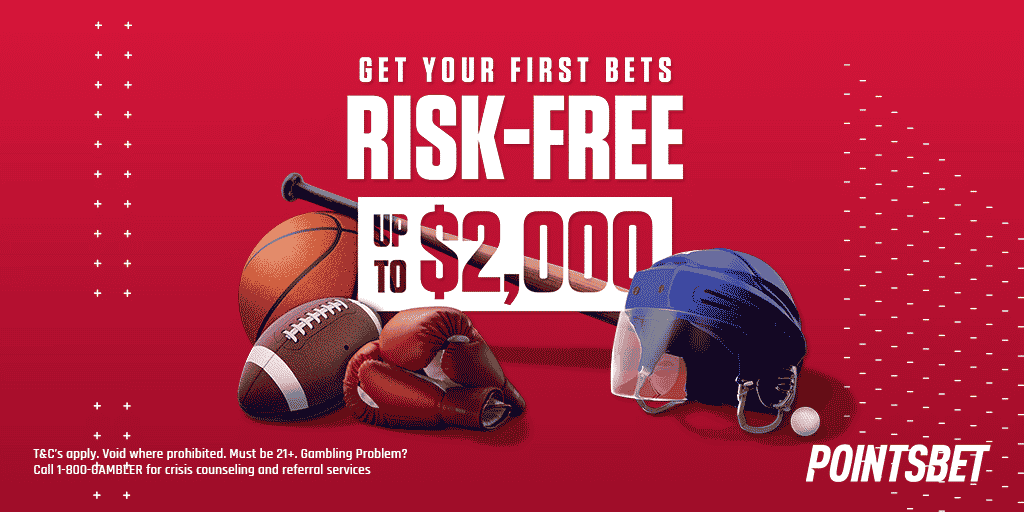 ---
---
2022-23 NHL Pacific Division Best Bets
Calgary Flames 100+ points (-150) / over 102.5 points (-120) / 110+ points (+270)
I'm all over the Flames. I explained their offseason above so I'm going to go into the points numbers a bit here.
The Flames had 111 points last season and are returning a similar level of roster. Most importantly, they still have Markstrom between the pipes and Darryl Sutter behind the bench. Vegas should take a step back and even though I like the Kings at +500, it's very possible that they have some growing pains — along with the Canucks and rest of the bottom of the division.
Calgary is hungry after last year's exit against the Oilers and the Flames should come out hot in the regular season. It may take them a bit to find chemistry, but they're talented enough that it shouldn't impact their overall record.
---
Vegas Golden Knights to miss the playoffs (+200)
The Golden Knights missed the playoffs for the first time in franchise history last season and I don't see why they're +200 to miss it again. They gave away Max Pacioretty and Robin Lehner is out for the season. That leaves Logan Thompson and Laurent Brossoit between the pipes. Thompson may come through, but it's going to be tough.
The Flames and Oilers should make the playoffs and the Kings are more in than out as well. Only three Pacific teams made the playoffs last season and Vancouver was only two points behind Vegas.
A team that missed the playoffs last year, lost one of its most important forwards, and has no real NHL goalie should not be +200 to miss the playoffs again.
---
Edmonton Oilers to miss the playoffs (+500)
You want a spicy bet? You got it.
The Oilers finally made the Western Conference Final last season for the first time since making the Stanley Cup Final in 2006. However, they then got swept by the Avalanche and didn't do a ton in the offseason to improve their team.
Jack Campbell should hypothetically be an upgrade in net, but he was bad in the second half for the Leafs. Campbell had an .888 SV% from January 8th onward. He's better than Mike Smith, though.
It's tough to bet against Connor McDavid (and Leon Draisaitl), but the Oilers did nothing to address their poor defense, which will cost them again this season. It's only a matter of when, and hopefully, it's in the regular season if you place this bet.
---