We survived the rarest of occurrences – a UFC off-week (actually it isn't that rare currently – we have another one next week, sigh). The UFC Apex's octagon lights will be back on this Saturday for UFC Fight Night: Dern vs Yan. Unfortunately, we've lost a couple of key undercard matches from the event (Garbrandt vs Yahya, Rozenstruik vs Daukaus), making it a weaker affair than it could have been. Still, there's money to be won. Here are my UFC Vegas 61 predictions.
RELATED
UFC Vegas 61 Predictions
All odds courtesy of PointsBet
Mackenzie Dern (-230) vs Yan Xiaonan
I'm going against my custom of picking strikers over grapplers and I'm going with the opposite here. But Mackenzie Dern isn't your average grappler – she's the elite of the elite. And this week's opponent, Yan Xiaonan, has a habit of getting taken down a lot in fights. Yan will definitely have the advantage on the feet, although that is an area that Dern has shown plenty of improvement in. Add in the fact that she has won five of her last six, while Yan has dropped her last two and is winless since November 2020, and I'll take the American to prevail here.
Randy Brown (-325) vs Francisco Trinaldo
Men's welterweights take the co-main event slot, where I'm riding with 'Rude Boy' Randy Brown. I think he'll be the better striker in this matchup – and check out these other advantages – he's six inches taller, has eight inches of reach advantage, and is 12 years younger than Francisco Trinaldo. But I'm not a fan of this number, as the 44-year-old Trinaldo seems to be ageless, winning two straight and five of six. Regardless, the bigger, younger fighter is normally the right choice, and I think it is here.
Raoni Barcelos (-230) vs Trevin Jones
It's hard to know what to make of Raoni Barcelos, as he's lost two straight fights, both in which he was a healthy to large favorite going into. But I think he's got the goods to beat Trevin Jones this week and snap his slump. Jones has also been beaten in two straight fights, albeit to tougher competition than Barcelos. The Brazilian should have the advantage on the feet and definitely on the ground in this matchup.
Raoni Barcelos hands out a little five-piece to get the TKO win 👀. pic.twitter.com/fhouxFHNap

— FOX Sports: UFC (@UFCONFOX) July 15, 2018
Sodiq Yusuff (-900) vs Don Shainis
This fight is much easier to predict than the first three, as the -900 line betrays. Don Shainis is making his UFC debut on short notice, never a recipe for success. And who does he step in there against? Top 12 ranked 'Super' Sodiq Yusuff, 12-2 overall and 5-1 in the UFC. Oh, and Yusuff also has a four-inch reach advantage and is three years younger than Shainis.
John Castaneda (-182) vs Daniel Santos
This fight has recently been changed from a bantamweight (135 pounds) fight to a catchweight of 140 pounds, which I think benefits John Castaneda, as he has fought at featherweight and lightweight in the past, while Daniel Santos used to be a flyweight. Castaneda will be bigger and stronger, has a four-inch reach advantage, and has finished his past two opponents (Santos is 0-1 in the UFC and hasn't won a fight since November of 2019). I think 'Sexi Mexi' will be in the driver's seat on the feet and/or on the mat.
What a showing!!!! 👏

Impressive from beginning to end for John Castaneda! 💪

[ #UFCVegas47 on @ESPNPlus ] pic.twitter.com/IFB2CNuefN

— UFC (@ufc) February 5, 2022
Mike Davis (-180) vs Viacheslav Borshchev
We were all high on 'Slava Claus' Viacheslav Borshchev, then the hype train got derailed when he got dominated on the mats by Marc Diakiese in his last fight. I really wanted to back Borshchev this week, but I just can't do it. First off, he's taking this fight on short notice, meaning he has a 37% chance of winning (only 30% based on short-notice fighter performances in 2022). And Mike Davis hits really hard and is also a better grappler than Slava.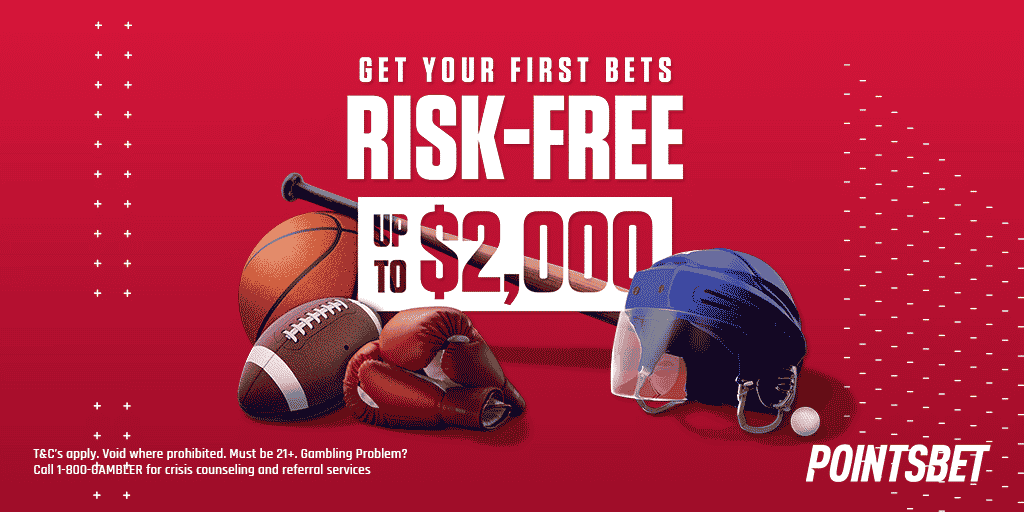 Ilir Latifi (-180) vs Aleksei Oleinik
This fight was supposed to happen a few months back. Here's what I wrote then: While the 39-year-old Ilir Latifi is no spring chicken, he's still five years younger than the oldest fighter in the UFC, Aleksei Oleinik. Oleinik has lost three straight fights (note: he won a fight since that time), and with this being pro MMA fight number 78 for him, I think he's pretty much done. Latifi should be able to grind out a W.
Tabatha Ricci (-215) vs Jessica Penne
I thought long and hard about taking Jessica Penne and her half-a-foot-of-reach advantage, but once again I've got to side with the bigger, younger fighter. Tabatha Ricci used to fight at 125 pounds, Penne at 105 pounds. And Ricci is 12 years younger than her and on a nice two-fight winning streak. Plus, she can do this. It's relevant, right?!
Tabatha Ricci Fight Week 👶 🦈pic.twitter.com/u3o8Ol7klh

— UFC Egg Bets (@UFCEgg) September 26, 2022
Jesse Ronson (+120) vs Joaquim Silva
Finally, I'm in on a dog on this chalky card. And it's just a coincidence that it's a fellow Canadian residing only an hour down the road from me, honest. Jesse Ronson has still not officially won a UFC fight, with his lone win in five outings being scrubbed from the records due to a failed drug test. But I think he can beat Joaquim Silva this week, a fighter who has been knocked out in his last two fights and has been very inactive over the past five years.
Krzysztof Jotko (-125) vs Brendan Allen
Krzysztof Jotko is sneaky good, winning two straight and five of six, yet he's still flying under the radar. With Brendan Allen, you just never know what you're going to get. I think Jotko will get the better of him on the feet and is perhaps also a stronger grappler, or at least a comparable grappler to Allen.
Maxim Grishin (-175) vs Phillipe Lins
Maxim Grishin is going to be the better striker here and is more experienced – and probably bigger – than Phillipe Lins. Lins came into the UFC with a bit of hype behind him, but has disappointed thus far, going 1-2.
RALLYING PUNCHES.

🇷🇺 Maxim Grishin with a late shower of shots to close the fight.

[ Watch now on #ESPNPlus ] pic.twitter.com/VohRoBUvO6

— UFC (@ufc) October 17, 2020
Chelsea Chandler (-105) vs Julija Stoliarenko
I'm going with my gut and taking slight underdog Chelsea Chandler in her UFC debut against Julija Stoliarenko. She's fought tough competition in Invicta before this, with her last four victories coming over opponents with a combined record of 16-2. A three-inch reach advantage over Stoliarenko doesn't hurt either.
Randy Costa (-300) vs Guido Cannetti
In the curtain jerker you know I have to take the younger (by 15 years!), bigger (three inches taller, five-inch reach advantage) fighter in Randy Costa over Guido Cannetti. You know how I roll.
Overall Record: 861-587
2022
Record: 255-133
Earnings:  $723.07
Return on Investment:  1.9%
Related Content