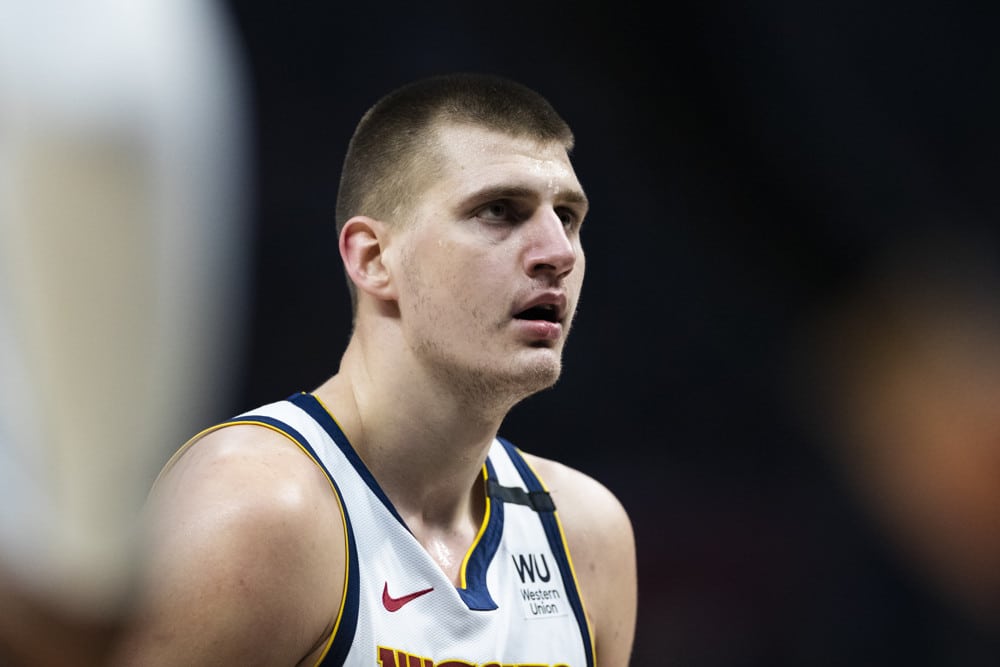 LOS ANGELES, CA – FEBRUARY 28: Denver Nuggets center Nikola Jokic (15) during the NBA regular season basketball game against the LA Clippers on February 28, 2020, at Staples Center in Los Angeles, CA. NBA Awards. (Photo by Ric Tapia/Icon Sportswire)The NBA season tips off next month, which means it's time to start taking a peep at some futures. We've peeped the NBA awards futures and have what you need to know to make your season-long bets and make them count. Here's what we've got for the MVP, Rookie of the Year, and Sixth Man awards.

2022 NBA Awards Market – Odds and Best Bets
NBA Awards: MVP Odds and Best Bets
Luka Doncic +450
Joel Embiid +500
Kevin Durant +900
Nikola Jokic +1000
Best Bet: Giannis Antetokounmpo (+525)
The NBA awards committee really does not like giving out the same award to someone three years in a row. It's been since 1986 since someone has taken home the MVP award three years in a row – back when Larry Bird accomplished that feat. That alone should deter you away from the alluring numbers of Nikola Jokic. But the reason you should shy away from the Serbian and head south to Greece is because of PER.
The leader in PER has won each of the last four MVP awards. Now that the NBA community is more familiar with the stat, it seems to be the leading indicator in determining who'll win it all. Giannis is leading the NBA is average rating in that skill over the past four years, with an average number that is three points higher than someone like Embiid. Factor in the injury concerns of Doncic and I think the Greek Freak is the best play for this season.
If you're looking for an NBA awards future that is a little juicier than Giannis' +525, take a peek at Karl-Anthony Towns' number. The guy has finished in the top 10 of PER in three of the last four years. That includes a fourth-place finish in 2018-19. With Rudy Gobert coming in to take some of the rebounding and defensive struggles away from him, I think he will be free to open up the scoring a bit more. That might just be what he needs to make a 50-to-1 shot worthwhile.
NBA Awards: Rookie of the Year Odds and Best Bets
Paulo Banchero +180
Keegan Murray +500
Jabari Smith +550
Jaden Ivey +550
Bennedict Mathurin +1100
Best Bet: Jabari Smith (+550)
In the past, the NBA Rookie of the Year award goes to someone who really has to guide his team. With the exception of Scottie Barnes last year, each of the last five winners have been on a team that is pretty bad and that they need to carry. None of the other four made the playoffs outright (although some played in the play-ins). Also, each one of them led their team in either points or assists (Barnes was fifth and third in those categories and second in rebounds).
Given those trends, I think Smith is a smart play here. Sure, Jalen Green could continue his scoring ways to lead the lowly Rockets, but I think Smith is going to have to carry the load. Compare Houston to Orlando, who has a slew of guys who can take over a game, and I really think Smith holds an advantage there.
Daniels goes a little against my trend of needing to lead the team in scoring or assists. He may also go against my trend of the team needing to be bad (that is if the Pelicans can stay healthy). But with all that being said, the numbers that he put up in the G-League give me hope that he could surprise people with a full stat line. He sits behind Herbert Jones in current depth chart projections, but I wouldn't be surprised if he cracks that starting line up quick. CJ McCollum missed 20 games last year, Brandon Ingram missed 27, and Zion Williamson missed the whole season. Any of them missing time could allow Daniels to take a more integral role and swipe this award.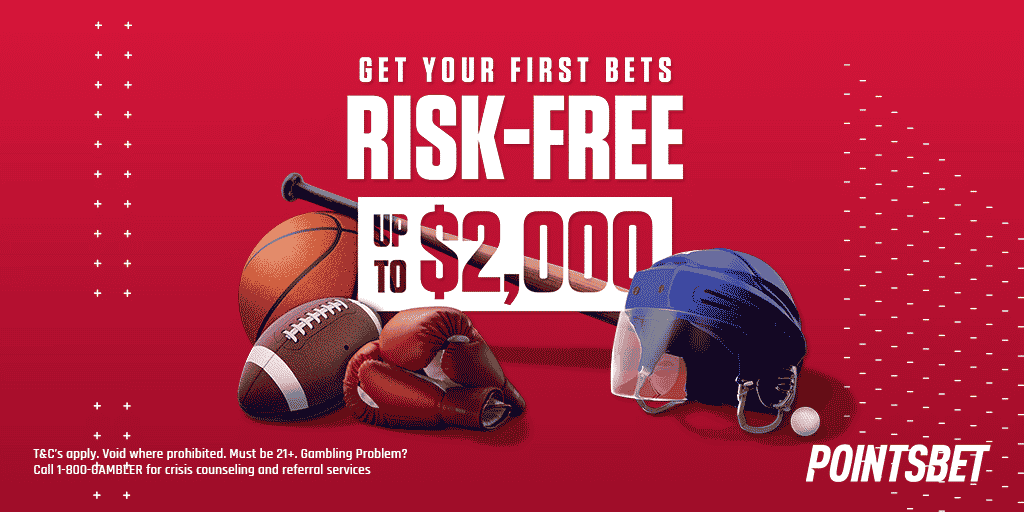 NBA Awards: Sixth Man of the Year Odds and Best Bets
Jordan Poole +400
Tyler Herro +650
Malcolm Brogdon +1400
Jordan Clarkson +1600
Anfernee Simons +1600
Best Bet: Jordan Poole (+400)
Sixth Man of the Year is one of the NBA awards that are classically the hardest to predict. Some of that is because these guys are a banana peel away from the starting lineup in the first place. As a result, some don't even qualify for this award. Poole, I expect to stay in position though, which is probably why he's the favorite. Stephen Curry and Klay Thompson seemed to settle into a nice groove upon Klay's return. Poole is highly effective coming off the bench and should see enough minutes – particularly since Golden State will probably clinch a playoff spot in late February.
Bones had moments last year where he looked like he could be a Rookie of the Year candidate. For a two-week stretch in March, he failed to score under double figures and hit three or more deep balls in five of the seven games in that stretch. He plays point guard and will likely back up Jamal Murray all season. However, the way he boards when he gets in there stretches out the stat line. A good run from deep and more of that could sneak this award for him.
If you'd like even more information on NBA awards futures and win totals, be sure to check out the NBA Gambling Podcast. The guys give you all the knowledge you need to be the smartest guy at the bar. 
Related Content