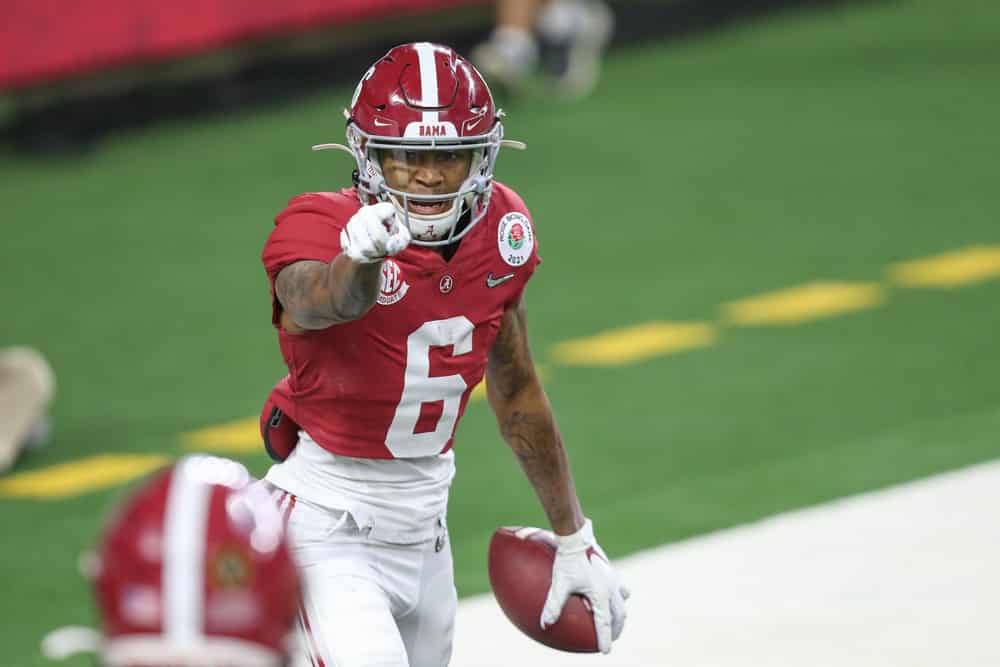 Eagles Draft Grades & Starting WRs Predictions | Diehard Eagles
On the latest Diehard Eagles podcast the guys give out their Eagles draft grades as the celebrate the Eagles selecting DeVonta Smith at number ten overall. The guys weigh in on their favorite and least favorite Eagles draft picks. Was taking Landon Dickerson, the center from Alabama, too much of an injury risk? What about Kenneth Gainwell? What role will the pass catching back from Memphis have in the new look Eagles offense.
Plus what does the crew make of "Dap-gate" aka Howie Roseman being left hanging by the Eagles scout Tom Donahoe? Does Tom have a point that the Milton Williams pick was a little off.
They also take a crack at DeVonta Smith rookie year stat projections. Will he be able to put up Justin Jefferson numbers? Would Justin Jefferson been that productive in the Eagles 2020 offense? Who is the best player comp to DeVonta Smith? DeSean Jackson? Will he be more or less productive than DeSean Jackson in his rookie year?
They get into the nitty gritty of what they've seen so far from head coach Nick Sirianni. Do they like his energy or does it come off as corny. Is it true that he really has that much energy even without the help of caffeine?
They close things out with their predictions for starting WRs. It seems like a lock that DeVonta Smith and Jalen Reagor will be starting but what about the third WR? Do they let Travis Fulgham play in the slot? Or do they play it safe and start G-Money aka Greg Ward in the slot.
Not everyone in the Eagles organization up to speed with the fist bump system pic.twitter.com/6fOL4ue61D

— Sports Gambling Podcast (@GamblingPodcast) May 1, 2021
Eagles Draft Class
1 (10) – DeVonta Smith, WR, Alabama
2 (37) – Landon Dickerson, C, Alabama
3 (73) – Milton Williams, DT, Louisiana Tech
4 (123) – Zech McPhearson, CB, Texas Tech
5 (150) – Kenneth Gainwell, RB, Memphis
6 (189) – Marlon Tuipulotu, DT, USC
6 (191) – Tarron Jackson, DE, Coastal Carolina
6 (224) – JaCoby Stevens, LB, LSU
7 (234) – Patrick Johnson, LB, Tulane
Podcast Transcription