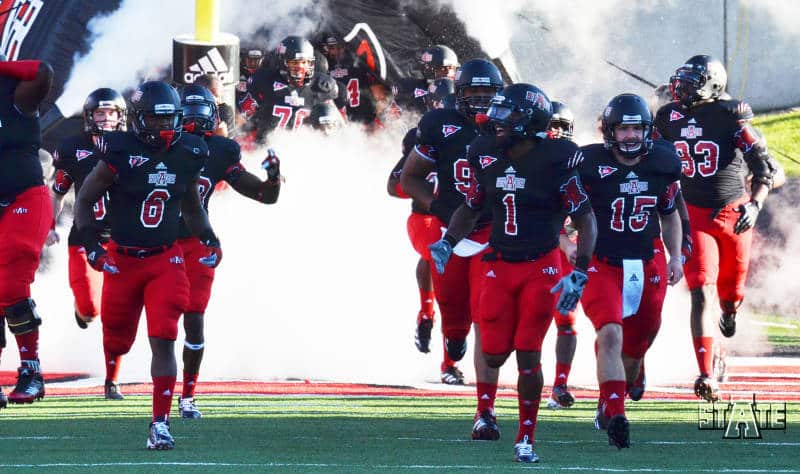 Written By: Colby Dant (@TheColbyD)
Going with the favorites for the most part.
1. Arkansas State -6.5 @ Louisiana Lafayette
There's not many teams in the country hotter than Arkansas State. Last week they went played at ranked Troy and absolutely destroyed them. Louisiana Lafayette is coming off a tough game physically against Georgia. I like Arkansas State to continue their winning ways.
2. Georgia -4 vs Georgia Tech
The game is in Athens, GA. Kirby Smart is a defensive specialist. Georgia Tech still can't complete passes down field. Give me the Bulldogs by a touchdown or two.
3. Arkansas -8.5 @ Missouri
Missouri has been a mess all year at home. Arkansas is too good of a team to lose by less than 8.5. Give me the Razorbacks minus the points.
4. South Carolina +24 @ Clemson
South Carolina hasn't lost a game all season long by anywhere close to 24. DeShaun Watson and Clemson have struggled at home all year long. Give me the Gamecocks plus the points.
5. North Texas -3.5 @ UTEP
North Texas has had a surprisingly decent year for their 1st year head coach. They're one win away from being bowl eligible. Meanwhile UTEP has been one of the Nation's biggest disappointments. I like North Texas and what they're doing.